New Emmitsburg principal
described as exceptional
Chris Patterson
Staff Writer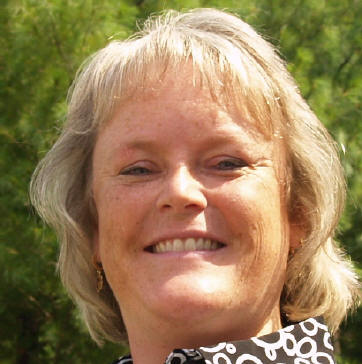 (8/1) Kathy Golightly, Emmitsburg Elementary School's new principal, may be new to the school, but with 15 years in Frederick County Public Schools, she believes she is ready to assume the school's top job.
Golightly, 40, has held several different positions previously including, most recently, three years as Assistant Principal at Ballenger Creek Elementary School.
Her former boss, Principal Paul Smith of Ballenger Creek, said he thinks the Emmitsburg community would want to know that Golightly is an exceptional person and educator, exceptionally competant, has strong technology skills, knows the county's curriculum well and has exceptional people skills. She is "on the cutting edge of leadership," as well, he added.
"She loves people. She is a person who will give kids a hug and has a fine way of working with parents because she is so genuine in the way she works with people," Smith said. "...Kathy never loses sight of the goal of putting children first."
Her "sense of humor is terrific" and "so sincere," and she is very professional in everything she does, he said.
Smith's respect for Golightly is shared by Caroline Hendy, Administrative Secretary at Ballenger Creek, who said she wished very much that Golightly had not left.
"She's awesome. I didn't want her to go," Hendy said. "...She's a great people person - adults, children, staff - she's just a great people person."
In addition to Golightly's years with Ballenger Creek, she worked three years with Hillcrest Elementary and one year at North Frederick Elementary as Assistant Principal, and believes that experience will benefit Emmitsburg Elementary.
Golightly also worked six years at North Frederick Elementary and at Waverly Elementary as a Reading Specialist. She believes that experience will also be a benefit to her new position.
"Literacy development is a something that all students can work on, no matter whether they are above grade level students or students at risk," Golightly said. "Focusing on literacy is a lifelong learning skill and ...I can assist the teachers, the staff, the community, and families with helping to build literacy."
Though her drive seems a little long now from her home in Urbana to her new school in Emmitsburg, Golightly said she is very excited to return to a small town community.
Golightly grew up in a small town in western Maryland, she said, and later attended Frostburg State for her bachelor of science in elementary education and ultimately received her masters degree
from Western Maryland College in reading, as well as her certification in school administration.
Calling herself a "very hands on person," Golightly believes relationships are the key to success and hopes to build lots of strong relationships within the school and the community. One of her most immediate plans is to attend a town meeting and introduce herself to the community through that venue. And, she said she also plans to attend a community barbecue coming up soon in Emmitsburg.
On a personal level, Golightly is an avid softball player in two county leagues - Frederick and Howard County and has many fellow players in both Thurmont and Emmitsburg, she said. Her daughter, Allyson, is attending Elon University in North Carolina, following in her mother's footsteps by majoring in elementary education.
Not surprisingly, she loves to read, but her favorite reading material actually includes books for young adults. In fact, a couple of her favorites include the Twilight series and the Harry Potter series. She also loves to spend time with family and friends, and thoroughly enjoys her young nieces who live next door to her, she said.
Golightly feels one of the strongest assets she brings to her new responsibilities as principal of Emmitsburg Elementary is that she tries to be an advocate for children and loves spending time with them, which is perhaps the biggest reason she truly loves her work.
"(My job) brings out a whole different side of me. It motivates me," Go lightly said. "I love my job. It's my passion. I love kids; I really do."