Rocky Ridge Ė Americana at its finest
Kathryn Franke
MSM Class of 2013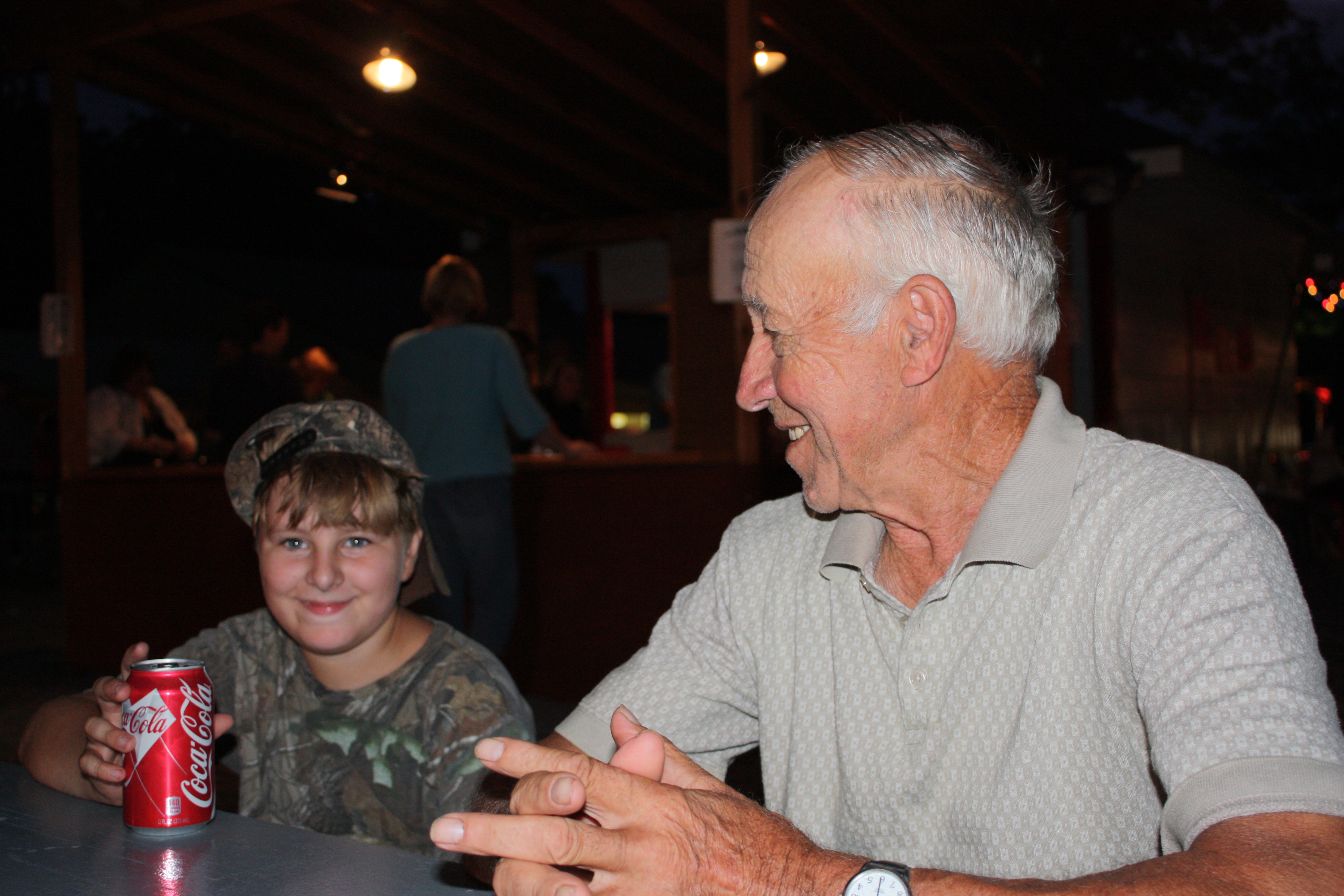 (9/1) What do you get when you combine family, friends, good food, games, lots of fire engines, and fun? The Rocky Ridge Carnival!
I had the pleasure of attending this small town event, and I was amazed at just how community-oriented it was. The carnival was held at Mount Tabor Park, the location of the renowned "Big Slide" for all of you who have taken a ride on that before. If you havenít gone down "Big Slide" before, you really should add that to your to-do list!
While I was at the carnival, I could sense the feeling of excitement and the sense of tradition that this event brings forth in the community. The Rocky Ridge Volunteer Fire Company has been organizing this carnival for years, and it is obvious that the community looks forward to it every year. But this is no typical carnival. Itís not just a dayÖit goes on all week long! Who says the fun has to be contained to just a single day? Rocky Ridge knows that there is just far too much fun to be had for it to be a fleeting daylong event. So, they make it an entire week of fun for the family.
As soon as I turned into the parking lot (the very full parking lot!), I saw dozens of people lining the street, lawn chairs in tote, anxiously awaiting the parade that was to happen later in the evening. Their excitement was so evident because they were staking claim along the road with their chairs over an hour before the parade was even scheduled to start! But after seeing the parade, I can see why they did this. The parade was an amazing experience, and it was definitely good to have a front row, up-close view.
As I heard the sirens off in the distance and the parade staff began to block off the road, I could sense the anticipation of the audience because we all knew the parade was about to begin. People from ages 7 to 70 took part in the parade. The Thurmont Riding Club, the Rocky Ridge 4-H Club, Ali Gahn, the Catoctin Aires, and even Smokey the Bear were included in the event. And who could forget the vintage cars or the candy that was thrown out to all of the children lining the streets and watching in awe as the parade passed them by?
Countless fire stations were in attendance, as well. Firefighters from Rocky Ridge, Emmitsburg, Thurmont, Graceham, New Midway, Woodsboro, Walkersville, Greenmount, Lewistown, and Carroll County, Maryland were all a part of this incredible parade. Who would have thought a small town parade would have participants from so many different places?
Well, Rocky Ridge is a small town with big plans. And they certainly carry out those plans!
Aside from the parade, there were so many fun activities for people of every age group. There was of course the "Big Slide" and there were also many games like Krazy Ball, Dime Pitch, Dougís Turtle Race, Ring Toss, Fish Pond, and good olí BINGO. There was a money wheel and also a stand to purchase raffle tickets. To top it all off, the carnival boasted a hayride for the carnival-goers to take.
And what is a carnival without amazing food and live music? The Rocky Ridge Carnival offered a wide variety of foods that would satisfy any palette, and there was a fantastic lineup of bands throughout the entire week of the carnival. Monday was the cake auction, and throughout the rest of the week, Catoctin Promise Band, Paul Ledford Band, Roll the Dice, Riverís Bend Band, and CB Pickers brought the carnival to life with their music.
Linda Northrup, someone who really helps make this annual carnival a reality, mentioned how much she loves this hometown tradition. She explained, "We are a close-knit community, and this unique carnival really shows the fellowship that is present throughout our town."
This carnival is not only a way to bring the Rocky Ridge community together, but it is also a way to meet new people in the area, or even people from a bit farther away who heard about just how wonderful this carnival is.
Tyler Gray of Hanover, Pennsylvania made his way to the carnival this year, and he too really enjoyed the strong sense of community at the event. "The food was great, the atmosphere was homey, and the people were very welcoming," he said. Tyler is not from the immediate area, but when he came to visit, he immediately felt like he was a part of their community.
For those of you who have already made it a tradition to attend the Rocky Ridge Carnival, I am now right there with you! I will definitely be attending this event for years to come. For those of you who havenít experienced it yet, I strongly recommend that you attend the carnival and see for yourself just how community-oriented and welcoming it is. You will have an amazing time with family and friends, and you will surely meet many incredible people from Rocky Ridge, the surrounding areas, and perhaps even farther away.
Rocky Ridge is a small town, but we at the Emmitsburg News-Journal want to give a voice to it and encourage our readers to explore the town and its events. As a local newspaper, we have a strong appreciation for towns and events like this one. They represent the very thing that we hope to convey to our readers: a strong sense of community.
In so many ways, Rocky Ridge is America at its finest.
For more information about the Rocky Ridge Fire Company visit www.rockyridgevfc.com.
Read other news stories related to the Emmitsburg