Local elections fast approaching
Danielle Ryan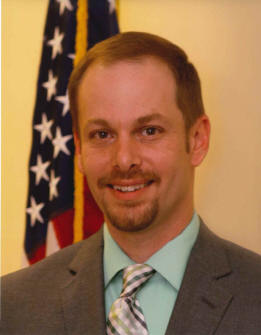 (8/29) Both Emmitsburg and Thurmont gear up for their upcoming elections this fall as both Towns currently have openings for Commissioner seats and the position of Mayor.
The Emmitsburg town election will be held on September 26 with residents voting to fill the seats currently held by Emmitsburg Mayor Don Briggs and Commissioner Joe Ritz. The deadline for candidates wishing to file to run for either Mayor or Commissioner in Emmitsburg has already passed, but write-ins are still welcome until September 19 at noon. Candidates elected to both positions will be sworn-in and assume their positions during the October 2 Town meeting.
Only three candidates have stepped up to run in the upcoming Emmitsburg election. Current Mayor, Don Briggs, will once again be running for the position of Mayor. This will be the second term in a row that Briggs will run uncontested for the position. If re-elected, this will be Briggs' third term as Mayor. Briggs has filled the position of Mayor since 2011, when he secured a win over Hoover with 209 votes versus Hoover's 176 votes, ending Hoover's nine-year run as Emmitsburg Mayor.
Two candidates vie for the open Commissioner seat. Current Commissioner Joe Ritz will be running for re-election against Jennifer Joy who ran against Elizabeth Buckman last fall for the open Commissioner seat. Joy finished dead last in that election.
Ritz was first elected a Commissioner in 2014, and has served as the town liaison for the Citizen's Advisory Board as well as, more recently, the Parks and Recreation Committee.
To learn more about Joe Ritz's goals for his next term, read his article on page 7. Joy chose not to submit an article to outline her goals to the residents of Emmitsburg.
The position of Emmitsburg Commissioner and Mayor are both three-year terms. Commissioners are compensated $4,000 annually and the position of Mayor, receives a compensation of $8,000 annually.
Voter presence in Emmitsburg elections over the past several years has been less than impressive. In the past, polls showed that voter presence increased when several candidates were running for open positions, however, they fall drastically when candidates run unchallenged. Last year's election, which saw three candidates vying for two positions, brought 181 voters to the polls, which is an improvement from the prior year's election, which only brought 38 voters out. Hopefully, this year numbers will be even higher.
Thurmont elections run a bit differently in comparison to Emmitsburg's elections. The Thurmont election process begins with a nominating convention, which will be held on September 26 from 7 – 9 p.m. at the Municipal office. All those who wish to run in the election are invited to attend. Self-nomination will be accepted at the convention as long as second nominations are present.
Following the nominating convention, approved candidates face election on October 31 at the Guardian Hose activities building. Positions open in Thurmont are two Commissioner seats currently held by Commissioners Wayne Hooper and Mart in A. Burns and the position of Mayor currently held by Mayor Kinnaird. Thurmont Commissioners serve four-year terms, meet every Tuesday, and are paid $5,500 per year. No official word has been received concerning potential candidates running in the Thurmont election this fall. We will carry more details next month on the Thurmont election once official candidates have been announced.
Read other articles about Emmitsburg