Mr. Elwood Eiker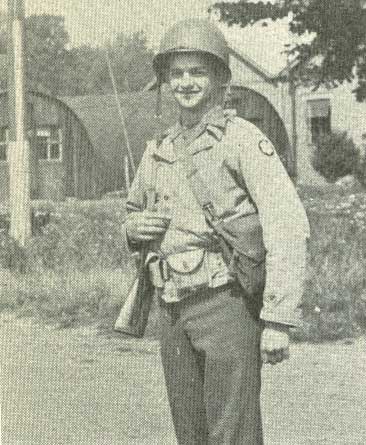 Mr. Elwood Merle Eiker, 82, of Mountain View Rd., Emmitsburg, Md., died Tuesday, April 18, at the V. A. Medical Center, Martinsburg, W.Va.
Born August 17, 1923 in Emmitsburg, Md., he was the son of the late Frank Samuel and Laura Vansickle Eiker. Surviving is his wife of 56 years, Vera Andrew Eiker.
Mr. Eiker was a member of Incarnation United Church of Christ, Emmitsburg, Md., and a WWII veteran and fought in the Pacific and European War. A life member of the V. F. W. Post 6658 and American Legion, Francis X. Elder Post 121, both of Emmitsburg, Md.
A member of Blue Ridge Sportman's Club and a founding member of Indian Lookout Conservation Club, Emmitsburg, Md. He earned the archery championship trophy and many medals in his younger years.
Grandson of Union Civil War veteran, Samuel Vansickle, and enjoyed metal detecting for Civil War relics. A member of many antique tractor clubs.
After retirement, Mr. Eiker enjoyed playing pool with his friends at the Emmitsburg Senior Center, and played the doebro with the Blue Ridge Pickers and shared his love for music in nursing homes, church socials, community fairs and festivals.
Mr. Eiker was a professional plasterer with the Plasterers Local 96, Washington, D.C., for 40 years and had done work at the cathedral in D.C. and many other state and federal buildings until his retirement in 1980.
Surviving in addition to his wife are six sons, Nevin A., Kenneth E. and John S. Eiker of Emmitsburg, Clifford R. and Marvin R. Eiker of Thurmont, Md., and Morris A. Eiker of Fairfield, Pa.; five daughters, Wanda L. Winegardner, Marion, Ill., Beatrice F. Waybright, Gettysburg, Nina M., Laura A. and Cathy E. Eiker of Emmitsburg, Md.; 16 grandchildren, twenty great-grandchildren; and one brother, Gilbert Eiker, Emmitsburg, Md.
Mr. Eiker was predeceased by a son, Lonnie Downin; two brothers, Francis and Robert Eiker; and three sisters, Ruth Kemp, Betty Wireman and Helen Weinski.
Funeral services will be held at 11 a.m. Saturday, April 22, from the Skiles Funeral Home, 210 W. Main St., Emmitsburg, Md., with the Rev. Eldridge Moses officiating. Interment will be in the Emmitsburg Memorial Cemetery.
---
If you knew this individual, and would like to see them remembered in the next History of Emmitsburg, Please send us any stories or anecdotes about them to us at: history@emmitsburg.net