Mr. John Russell Wantz Jr.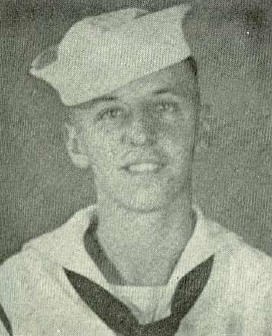 Mr. John Russell Wantz Jr., 78, of Bowers Road, Taneytown, Md., died Sunday, Feb. 26, 2006, at his home.

Born June 22, 1927, in Baltimore, Md., he was a son of the late John Russell Wantz Sr. and Henrietta Bauer Wantz. He was the husband of Dorothy Irene Wantz, his wife of 52 years.

Mr. Wantz was a graduate of Emmitsburg High School in Emmitsburg, Md. He was a veteran of World War II, having served in the U.S. Navy. He had worked as a plasterer for over 40 years, having begun working with his father and brothers.

He was a member of the Operative Plasterers and Cement Masons Union, Local 592; the Francis X. Elder Post 121 of the American Legion, Emmitsburg; Gettysburg Lodge 1526 of the Loyal Order of Moose and Monocacy Valley Post 6918 of the Veterans of Foreign Wars, Harney, Md. He was also an honorary member of the Harney Volunteer Fire Company.

He was a very active member of St. Paul's Lutheran Church, Harney, where he had belonged to the Men's Bible Class.

Surviving, in addition to his wife, are daughter and son-in-law Lori and Leonard Bowers; grandson Kendall Wyatt Bowers; granddaughter Madelyn Lee Bowers, all of Taneytown; brothers Robert Wantz of Emmitsburg, Wilbur Wantz of Thurmont, Md., Thomas Wantz of Littlestown, Pa., Jerry Wantz of Emmitsburg, Leonard Wantz of Wisconsin, Donald Wantz of Waynesboro, Pa., Frank Wantz of Wisconsin and sister Virginia Welty of Emmitsburg.

He was predeceased by sister Dorothy Cool and granddaughter Lindsey Lynn Bowers.

A funeral service will be held 2 p.m. Wednesday, March 1, from the Skiles Funeral Home, 136 East Baltimore Street, Taneytown, with his pastor, the Rev. Faye Snyder officiating. Interment will be in Sunrise Cemetery, Harney.
---
If you knew this individual, and would like to see them remembered in the next History of Emmitsburg, Please send us any stories or anecdotes about them to us at: history@emmitsburg.net