Mr. Wilbur Kelly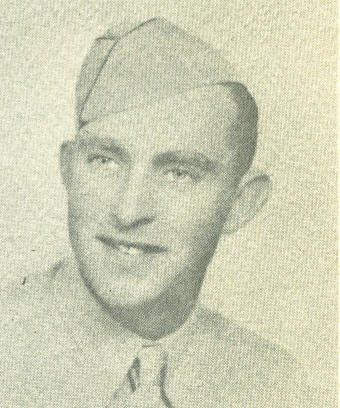 Mr. Wilbur Ray "Bill" Kelly, 89, of Simmons Road, Taneytown, Md., died Thursday. March 23, 2006 at his residence.

He was the husband of the late Mary Kathryn Carson Kelly, who died in September of 1999. Born October 18, 1916 in Thurmont, Md., he was the son of the late Guy and Ruth Naomi Recker Kelly.

Mr. Kelly grew up in the Emmitsburg and Thurmont area and attended Emmitsburg public school. After school, he joined the U.S. Army Air Corps during World War II. He served in Guam with the 485th Bombardment Squadron and served as a medic until he was forced to retire due to an injury.

In his early years, he enjoyed playing in a band with his friends, and he was an avid Orioles fan.

After returning from the service, he worked for Willow Dairy Farm a short time, then worked for Landis Tool Company in Waynesboro, Pa. until his retirement in 1982.

He was a life member of the D.A.V. and a member of both the Francis X. Elder Post 121 of the American Legion in Emmitsburg and Emmitsburg Post 6658 V.F.W. He was a member of Elias Evangelical Lutheran Church, Emmitsburg.

Surviving are sons and daughters-in-law Michael and Ester Kelly of Taneytown, Carson and Phyllis Kelly of Fairfield, Pa. and Stephen Franklin Kelly of Emmitsburg; 13 grandchildren; six step-grandchildren; 14 great-grandchildren; 15 step-great-grandchildren; sister Virginia Knox of Taneytown; and brother and sister-in-law Jim and LaVerne Kelly of Westminster, Md.

He was predeceased by sisters Gladys Topper and Corrine Overholtzer and by brother John Kelly.

A funeral service will be held 11 a.m., Monday, March 27, from the Skiles Funeral Home, 210 West Main Street, Emmitsburg. His pastor, the Rev. Jon Greenstone, will officiate. Interment will be in Fairfield Union Cemetery, Fairfield.
---
If you knew this individual, and would like to see them remembered in the next History of Emmitsburg, Please send us any stories or anecdotes about them to us at: history@emmitsburg.net