Mr. George Baker

As originally published on Monday, April 2, 2007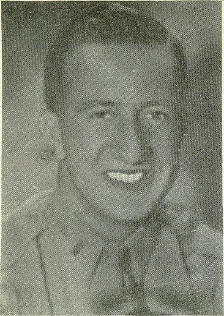 Mr. George Warren Baker, 85, of Mt. View Rd., Emmitsburg, died Sunday, April 1, at Gettysburg Hospital, Gettysburg, Pa. Born April 5, 1921, in Franklinville, he was a son of the late Roy and Anna Koch Baker.

He was predeceased by his wife, Isabelle Helen (McSherry) Baker on June 3, 1995.

He was a member of Elias Evangelical Lutheran Church, Emmitsburg; was a 1st Lt. in the U.S. Army Air Corps during World War II; a member of V.F.W. Post 6658 and Francis X. Elder, American Legion Post 121, both of Emmitsburg; and a member of the Pearl Harbor Survivors and the Eighth Fighter Group Association.

Surviving are three children, Connie Fisher of Emmitsburg, Sharon Yates of Houston, Texas, and George W. Baker of Altoona, Fla.; four grandchildren; a number of great-grandchildren; and one great-great-granddaughter.

She was predeceased by two sisters, Helen A. Eyler and Ruth Favorite; and three brothers, Donald Baker, Leroy Baker and Raymond Baker.

Funeral services will be held at 11 a.m. Wednesday, April 4, from Skiles Funeral Home, 210 W. Main St., Emmitsburg, with his pastor, the Rev. Jon Greenstone, officiating.

Interment will be in Emmitsburg Memorial Cemetery.
Read George Baker's: My Time In the Service
---
If you knew this individual, and would like to see them remembered in the next History of Emmitsburg, Please send us any stories or anecdotes about them to us at: history@emmitsburg.net