Robert Gordon Myers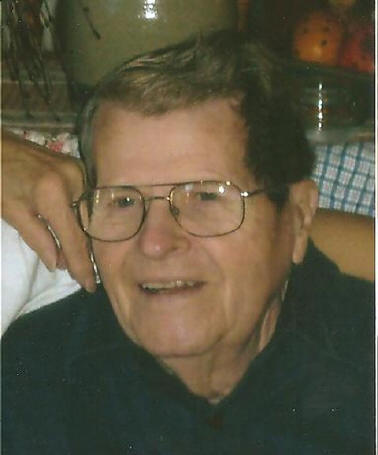 Robert Gordon Myers, 85, of Emmitsburg, died peacefully on Sunday, Dec. 27, 2009, at the Gettysburg Hospital in Gettysburg, Pa.
Born Oct. 20, 1924, in Hagerstown, he was the son of the late Harry G. Myers and Lottie (Fox) Ruby, and step-son of the late Robert Ruby. He is survived by his wife of 63 years, Anna Margaret (Myers) Myers.
Robert was a communicant of St. Joseph's Catholic Church in Emmitsburg, where he was active in the Holy Name Society, and the Knights of Columbus. He was a veteran of World War II, serving in the U.S. Army in the Pacific Theater.
He worked for many years as a mill worker in the Cambridge Rubber Factory in Taneytown, and had just retired from Jubilee Foods in Emmitsburg as a grocery clerk. He was a member of the American Legion Francis X. Elder Post 121, and the Emmitsburg Memorial V.F.W. Post 6658, enjoyed detailing cars, and loved spending time with his granddaughter and family.
Surviving in addition to his wife, are daughters Gloria "Jeanne" Myers of Emmitsburg, Barbara Thomas and husband, Dale, of Thurmont; and granddaughter Morgan Thomas.
A Mass of Christian burial will be celebrated at 11 a.m. Thursday, Dec. 31, at St. Joseph's Catholic Church, Emmitsburg, with the Rev. Vincent J. O'Malley, C.M., as celebrant. Interment will follow with military honors in the New St. Joseph Catholic Cemetery.
Memorial contributions may be made to St. Joseph Catholic Church, P.O. Box 376, 47 De Paul St., Emmitsburg, MD 21727.
---
If you knew Robert, and would like to see him remembered
in the next History of Emmitsburg, Please send us any stories or
anecdotes about him to us at: history@emmitsburg.net