Thomas E. Wantz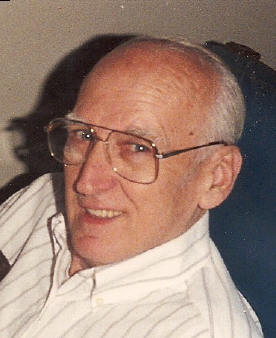 Thomas E. Wantz, age 77, of Bonneauville, PA, died peacefully on Sunday, July 26, 2009 at the Golden Living Center in Gettysburg, PA.
Born April 19, 1932 in Emmitsburg, MD, he was the son of the late John Russell and Henrietta Wantz. He was the husband of 48 years to Annette E. (Stultz) Wantz.
Thomas was a member of the Gates of Praise Worship Center in Littlestown, PA. He worked for the telephone company as an installer until his retirement. He loved to watch baseball and football and was an avid Oriole Fan. He also enjoyed vacations, especially to Ocean City, MD.
Surviving in addition to his wife, are children, Lorrie Ann Clabaugh and husband Donald L. of Fairfield, PA, John Timothy Wantz and wife Lois M. of Littlestown, PA; siblings, Virginia Welty of Emmitsburg, MD, Jerry Wantz of Emmitsburg, MD, Donald Wantz of Rouzerville, PA, Leonard Wantz of Wisc., and Frank Wantz of Wisc.; grandchildren, Amanda Mirabile, Tory Wantz, Stevi Wantz, Heather Steiner, Nichole Groft, and Zachary Sterner; 3 great-grandchildren, and many nieces and nephews.
He was predeceased by brothers, Russell, Robert, and Wilbur Wantz, and by a sister, Dorothy Cool.
A Memorial Service will be held at 2:00 PM, on Thursday, July 30, 2009, at the Myers-Durboraw Funeral Home, 210 W. Main Street, Emmitsburg, with Pastor Samuel Garrett officiating. Interment will be private in the Emmitsburg Memorial Cemetery in Emmitsburg.
Memorial contributions may be made to the Gates of Praise Worship Center, 5010 Baltimore Pike, Littlestown, PA, 17340.
---
If you knew Tom, and would like to see him remembered
in the next History of Emmitsburg, Please send us any stories or
anecdotes about him to us at: history@emmitsburg.net