Emory G. Wagerman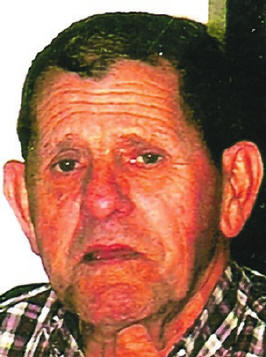 Emory G. "Bud" "Stuckie" "EM" Wagerman, 90, of Emmitsburg, died peacefully Thursday morning, Feb. 11, 2010, at St. Catherine's Nursing Home, Emmitsburg.
Born Oct. 15, 1919, in Gettysburg, Pa., he was the son of the late Charles and Fannie Belle (Bollinger) Wagerman. He was predeceased by his wife of 53 years, Anna Mae (Brown) Wagerman.
Emory was a construction worker for most of his working life, beginning for the first two years with CCC Camp in Frederick, helping to build Camp David, and later in the Washington area, where he worked on many federal government buildings.
Following his retirement, he worked at Mount St. Mary's College in Emmitsburg in the maintenance department for 15 years, where he was well-known by his fellow coworkers, especially Jim Hartnett. He then volunteered for six years at St. Catherine's Nursing Home. He received the Gettysburg-Adams County Area Chamber of Commerce Volunteer Award for Outstanding Service to the Community for 19 years service to St. Catherine's Nursing Center, best wishes from former President George Bush for volunteering and congratulations from Paul Sarbanes on his 83rd birthday.
He was a member of Incarnation United Church of Christ, Memorial VFW Post 6658, American Legion Francis X. Elder Post 121 in Emmitsburg, and the Moose Lodge in Gettysburg.
Surviving are children, Robert Wagerman and wife, Becky, of Gettysburg, Pa., Shirley Timmins and husband, Ed, of Hanover, Pa., Sandra Valentine of Westminster, Frances Black and husband, Robert, of Thurmont, and Margaret Gelwicks and husband, Ernie, of Emmitsburg; grandchildren, Jackie Robertson, Darrell Cool, Angie Huffman, Kim Valentine, Chris Black, Rodney Wagerman and Jessica Webb; great-grandchildren, Katlyn Robertson, Wyatt Black, Nathan Black, Taylor Cannon, Colin Webb, Madeline Wagerman and Kylie Robertson; sister, Margaret Solakovitch of Fairfield, Pa.; and many nieces and nephews.
He was predeceased by a son, John Wagerman; brothers, Robert, Edgar, Sam and John Wagerman; and sisters, Anna Shorb and Alice Sanders.
Interment will follow in Rest Haven Memorial Gardens in Frederick.
---
If you knew Bud, and would like to see him remembered
in the next History of Emmitsburg, Please send us any stories or
anecdotes about him to us at: history@emmitsburg.net