Mr. William "Bill" Henry Eyler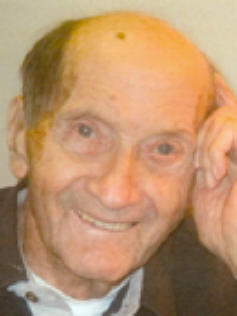 Mr. William "Bill" Henry Eyler, 86, of Sabillasville, died on Friday December 2, 2011 at the Village of Laurel Run Nursing Home. He was the husband of Catherine E. Davis Eyler.
Born on July 1, 1925 in Emmitsburg, he was the son of the late John and Nellie Wills Eyler.
He served in the U. S. Navy during WWII, he enjoyed camping, fishing and caring for his lawn. He was a member of Germantown Bethel Church of God in Cascade, MD.
Surviving in addition to his wife is his son Don Eyler and wife Ann of Smithsburg. Also survived by numerous nieces and nephews. He was preceded in death by his brother, Thomas Eyler and sisters Idella Eyler and Minnie Stottlemyer.
Funeral Services will be held at 11:00am on Tuesday December 6, 2011 at the Germantown Bethel Church of God, 16924 Raven Rock Road, Cascade, MD 21719. The Reverend Paul Tobias will officiate. Interment will follow in the church cemetery.
---
If you knew Bill, and would like to see him remembered
in the next History of Emmitsburg, Please send us any stories or
anecdotes about him to us at: history@emmitsburg.net