Rita G. Cool
As originally published on Tuesday, May 30th, 2011.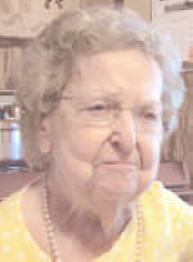 Rita G. Cool, age 84, of Emmitsburg, Maryland, died on Sunday, May 29, 2011 at her home.
Born January 30, 1927 in Thurmont, Maryland, she was the daughter of the late Bernard J. and Nellie (Topper) Wetzel. She was predeceased by her husband Allen Cool.
Rita was a communicant of St. Joseph's Catholic Church in Emmitsburg and a member of the ladies Sodality of the Blessed Virgin Mary. She worked at St. Joseph College, Cambridge Rubber Factory, and Freeman Shoe Co. She also worked in the house cleaning department at St. Joseph's Provincial House and later as a nursing assistant in the Villa St. Michael. Rita enjoyed spending time with family, friends, and going on bus trips.
Surviving are children, Linda Weishaar and husband Vic of Emmitsburg, Cecelia Dillman and husband Dean of Thurmont, Gary Cool and wife Pam of Tucson, Arizona, Jerry Cool of Emmitsburg, Deb Hurley of Thurmont, and Terry Cool and wife Joann of Westminster; sisters, Patricia Miller and Doris Glass both of Emmitsburg, Regina Dillman of Abbottstown, PA, and Louise Shriner of Fairfield, PA.
Also surviving are 15 grandchildren, and numerous great and great-great-grandchildren.
She was predeceased by a son Ronnie Cool; and by siblings, John Bernard Wetzel, Mary Lillian Cool, and Margaret Miller.
A Mass of Christian Burial will be celebrated at 11:00 AM, on Friday, June 3, 2011 at St. Joseph's Catholic Church in Emmitsburg with the Rev. Stephen Trzecieski, C.M., as celebrant. Interment will follow in the New St. Joseph's Cemetery in Emmitsburg.
Memorial contributions may be made to St. Joseph's Catholic Church, P.O. Box 376, 47 DePaul St., Emmitsburg, MD 21727.
---
If you knew Becky, and would like to see him remembered
in the next History of Emmitsburg, Please send us any stories or
anecdotes about him to us at: history@emmitsburg.net