Teresa Larue Ott Howard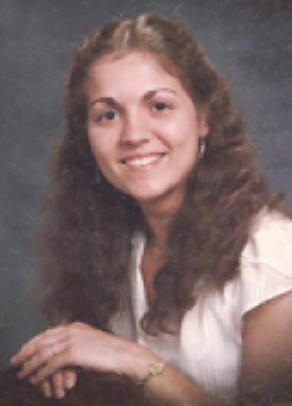 Teresa Larue Ott Howard, age 47, of Emmitsburg died on Wednesday, November 23, 2011 at the Carroll Hospice Dove House in Westminster, following a 10 year battle with cancer.
Born November 24, 1963 in Gettysburg, PA she was the daughter of Leatrice (Coe) Ott of Emmitsburg and the late Thomas Ott.
She is survived by her husband of 24 years, Kenneth E. Howard.
Teresa worked as a machine operator at Arcadia Graphics in Fairfield, and later in the bakery department of Jubilee Foods in Emmitsburg. She enjoyed sewing and spending time with her family. She was a communicant of St. Joseph's Catholic Church in Emmitsburg.
Surviving in addition to her mother and husband are daughter, Lindsey Howard of Emmitsburg; and son, Luke Howard of Emmitsburg; siblings, Thomas Ott of Thurmont, Jim Ott of Fairfield, Mary Flickinger of Emmitsburg, Donald Ott of Denver, Colorado, Patricia Grimes of Brunswick, Allen Ott of Gettysburg, Regina Ott of Hagerstown, John Bruce Ott of Dundalk, Anthony Ott of Emmitsburg, Josephine Mellor of Oklahoma, Elizabeth Sweeney of Emmitsburg, and Paul Ott of Frederick; mother and father-in-law, Regina and Kenneth Howard of Emmitsburg; life-long friend, Marie Butler of PA; and many nieces and nephews.
A Memorial Mass will held at 11:00 a.m. on Monday, November 28, 2011 at St. Joseph's Catholic Church, 47 DePaul St., Emmitsburg, with the Rev. Charles F. Kreig, C.M. as celebrant. Inurnment will follow in the New St. Joseph's Catholic Cemetery in Emmitsburg.
---
If you knew Teresa , and would like to see her remembered
in the next History of Emmitsburg, Please send us any stories or
anecdotes about her to us at: history@emmitsburg.net