Dorothy Marie Burkard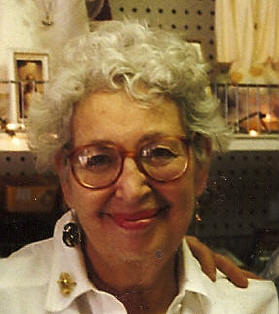 Dorothy Marie Burkard, 85, of Emmitsburg, died peacefully on Sunday, December 16, 2012 at her home. Born July 2, 1927 and originally from Mineola, Long Island, New York, she was the daughter of the late Aloysius Westerfield and Elizabeth Frances (O'Connor) Sprinkle. She was the wife of the late Frederick Joseph Burkard who passed away in 1982.
Dorothy attended Marymount College and Juillard School of Music. She taught piano while raising her children and was the organist at St. James Church in Setauket, New York for over 25 years. She was President of the Legion of Mary and a realtor and sailor. Dorothy was a woman of faith and a great evangelizer. She was the founder of St. Philomena's Catholic Book Store in Emmitsburg and a lover of good books.
Surviving are 4 children; Kathleen Marie Delaney of Ave Maria, FL, Frederick Michael Burkard of Hagerstown, MD, Sister Louis Marie Burkard of Emmitsburg, MD, and Patricia Ann Williamson of Mill Valley, CA. She is also survived by 3 grandchildren, Claire Marie Herrick, Michael Daniel Delaney, and Timothy Joseph Delaney. Dorothy was predeceased by an infant daughter, Mary Anne Burkard, and one brother, James W. Sprinkle.
A Mass of Christian Burial will be held at St. Joseph Catholic Church, 47 DePaul St., Emmitsburg, on Wednesday, December 19, at 11:00 a.m., with Rev. Charles F. Krieg, C.M., as the celebrant. Interment will follow at St. Anthony Cemetery, Grotto Road, in Emmitsburg.
In lieu of flowers, memorial contributions may be made to St. Joseph Catholic Church, 47 DePaul St., Emmitsburg, MD 21727. Online condolences may be expressed to the family at www.myersdurborawfh.com.
If you knew Blanche, and would like to see her remembered
in the next History of Emmitsburg, Please send us any stories or
anecdotes about her to us at: history@emmitsburg.net