James Francis Wivell, Sr.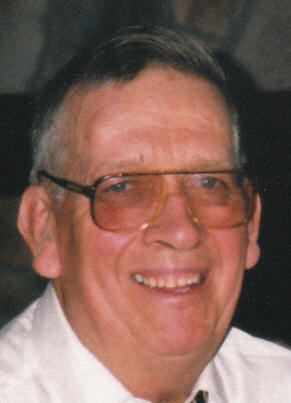 James Francis Wivell, Sr., 84, of Rocky Ridge, went home to our Holy Savior with his family by his side on Tuesday, October 2, at the family farm where he was born and raised. Born October 9 1927, in Emmitsburg, he was the son of the late Roy J. Wivell Sr. and Helen L. (Guise) Wivell.

Jim was a 1946 graduate of the Emmitsburg High School. He was self-employed as a dairy farmer on the family farm just South of Emmitsburg until his retirement in 2001. He took pride in working the land and preserving its resources for future generations. He was a member of Frederick County Farm Bureau, Thurmont Cooperative, Maryland Cooperative Milk Producers Association, Mid-America Dairymen, and Dairymen, Inc. He was also a member of St. Anthonys Shrine Catholic Church and was past president of the St. Anthony Holy Name Society.

In his early retirement years, Jim enjoyed the annual Wivell Savage Camping Weekend with his brothers, sons, grandsons, and many nephews. He also loved to listen to traditional country music and could often be heard crooning along with the likes of Hank Williams, Charley Pride, and Tom T. Hall.

In March of 2012, he was predeceased by his loving wife of 60 years, Lorraine Teresa Willhide Wivell; they were married May 5, 1951.

Surviving are 13 children, James Wivell, Jr. and wife Nancy, of Gettysburg, PA, Phyllis Green and husband, Robert, of Gettysburg, Mark Wivell and wife, Lynn, of Gettysburg, PA, Victoria Stevens and husband, Ronald of Fairfield, Jeffrey Wivell and wife, Tammy, of Emmitsburg, Angela Goetz and husband, David, of Fairfield, Cecilia Gregory and husband, Stephen, of Libertytown, Douglas Wivell and wife, Kim, of Rocky Ridge, MD, Eric Wivell and wife, Annette, of Emmitsburg, Joyce Glass and husband, Brian, of Thurmont, Andrew Wivell and wife, Tara, of Rocky Ridge, Christopher Wivell and wife, Mary Ann, of Emmitsburg, and Dennis Wivell of Emmitsburg; 29 grandchildren; 17 great-grandchildren; and over a hundred nieces and nephews.

Jim was the oldest of 20 children and is survived by nine brothers, Henry Wivell of Spring Grove, PA, Bernard Wivell of Rocky Ridge, Donald Wivell of Covington, PA, Thomas Wivell of Columbia, MD, Paul Wivell of Seven Valleys, PA, David Wivell of Emmitsburg, Richard Wivell of Fairfield, Samuel Wivell and Roy Wivell Jr. of Emmitsburg, and four sisters, Helen Reaver and Therese Topper of Emmitsburg, Genevieve Little of Mercersburg, and Joan Matthews of Frederick. He was preceded in death by four brothers, Joseph, Charles, Robert, and Roy Wivell, and two sisters, Patricia Hoff and Margaret Fullam.

A Memorial Mass was held at St. Anthonyís Shrine. Interment was at St. Anthony Shrine Cemetery. Memorial gifts can be sent in Jimís honor to St. Anthony Shrine Parish, Mother Seton School or the charity of oneís choice.
If you knew Jim, and would like to see him remembered
in the next History of Emmitsburg, Please send us any stories or
anecdotes about him to us at: history@emmitsburg.net