Mary Theresa Topper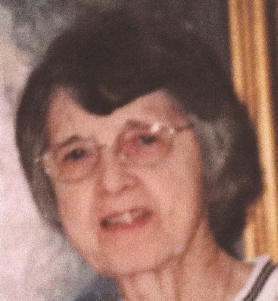 Mary Theresa Topper, 85, of Mechanicsburg, PA, formerly of Emmitsburg, died Wednesday, December 12, 2012 at Bethany Village in Mechanicsburg. Born February 12, 1927 in Emmitsburg, she was the daughter of the late Guy and Stella Long Topper.
Mary worked for the United States government, serving in the Office of Personnel at Fort Detrick in Frederick for many years. She was a communicant of St. Joseph Catholic Church in Emmitsburg where she received her baptism and confirmation. She was a member of the church's Rosary Society, Altar Society, and Miraculous Medal Society. She enjoyed playing the organ and piano. Theresa loved her hometown of Emmitsburg.
Surviving are sister, Leota Topper of Mechanicsburg; cousins, Patricia Topper of Emmitsburg, Michael Topper and wife Nancy of Arizona, Jack Proff and wife Nancy of Thurmont, Ginny Lou Ridenour of Thurmont, Daniel Topper of Littlestown, PA, Mary Margaret Pitzer of Dillsburg, PA, Nancy Kramer and husband Ron of New Jersey; beloved niece, Marianne Ortenzio and husband Charles of Harrisburg, PA ,as well as many other nieces & nephews. She was predeceased by sisters, Hilda Topper Gullo, Helen Topper, and Mary Adele Topper, and brothers, Carroll and Vincent Topper.
A Mass of Christian Burial will be held at 11 a.m. Saturday, December 15, 2012 at St. Joseph Catholic Church, 47 DePaul St., Emmitsburg, MD with the Rev. Charles F. Krieg, C.M. as celebrant. Interment will follow at New St. Joseph Cemetery. There will be no public visitation. Arrangements are by Myers-Durboraw Funeral Home in Emmitsburg.
In lieu of flowers, memorial contributions may be made to the St. Joseph Catholic Church Cemetery Fund, 47 DePaul St., Emmitsburg, MD, 21727. Online condolences may be expressed to the family at www.myersdurborawfh.com.
---
If you knew Mary, and would like to see her remembered
in the next History of Emmitsburg, Please send us any stories or
anecdotes about her to us at: history@emmitsburg.net