Peter Francis Foscato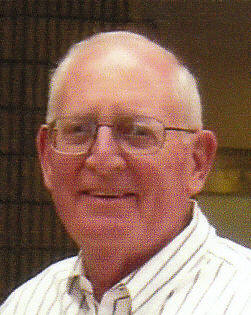 Peter Francis Foscato, 68, of Fairfield, PA died Wednesday, October 3, 2012 at Gettysburg Hospital Center in Gettysburg, PA. Born February 21, 1944 in Long Island, NY, he was the son of the late Donald and Marie Owen Foscato. He was the husband of Agatha Hobbs Foscato, to whom he was married for 48 years.
Peter was a graduate of St. Johnís University in New York. He worked most of his career at Bristol-Myers Squibb in Princeton, NJ as Director of Information Systems. Upon retiring, he served as Supervisor of Liberty Township, PA for 8 years, and was part of the Planning Board for many years. Peter was an active member of St. Joseph Catholic Church in Emmitsburg and was also a member of the Knights of Columbus. He enjoyed spending time with people, especially his family and friends.
Surviving in addition to his wife are sons, John Foscato and wife, Barbara, Steven Foscato and wife, Catherine, and Michael Foscato, all of Raleigh, NC; daughter, Carol Kletz and husband, Chris, of Fairfield, PA; sisters, Marie Jo Spinella and husband, Phil, of Port Washington, NY, and Barbara Foscato of Holden, MA; brother, Don Foscato and wife, Linda, of New Canaan, CT; and 10 grandchildren.
A Mass of Christian Burial will be held at 11 a.m. Monday, October 8 at St. Joseph Catholic Church, 47 DePaul St., Emmitsburg, MD with the Rev. Charles F. Kreig, C.M. as celebrant. Interment will follow at New St. Joseph Catholic Cemetery. The family will receive friends 5-7 p.m. Sunday at Myers-Durboraw Funeral Home, 210 W. Main St., Emmitsburg, MD where prayers will be offered at 6:30.
Memorial contributions may be made to Mission of Mercy, P.O. Box 102, Fairfield, PA, 17320 or to St. Joseph Catholic Church, 47 DePaul St., Emmitsburg, MD, 21727.
If you knew Peter, and would like to see him remembered
in the next History of Emmitsburg, Please send us any stories or
anecdotes about him to us at: history@emmitsburg.net