James "Butch" Topper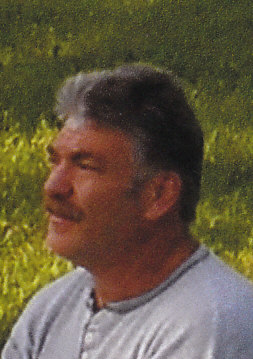 James Anthony "Butch" Topper, 49, of Emmitsburg died unexpectedly Sunday, December 1, 2013 at his residence. Born November 2, 1964 in Gettysburg, PA, he was the son of the late Theodore and Nancy Ridenour Topper.

Butch was a self-employed farmer and handyman. He enjoyed the outdoors, growing things, driving around, and helping people. He loved pizza and rock 'n roll, especially Lynyrd Skynyrd.

Surviving are siblings, Sam Topper and wife Jeannie, Ronald Topper and wife Marjorie, and Laura Brown and husband Richard, all of Emmitsburg, John Topper and fiancé Wanda Small of Littlestown, PA, and Wanda, Helen, and Patrick Topper, all of Fairfield, PA; and many nieces and nephews.

A Mass of Christian Burial will be held at 11 a.m. Friday, December 6 at St. Joseph Catholic Church, 47 DePaul St., Emmitsburg, MD with the Rev. Charles F. Krieg, C.M. as celebrant. Interment will follow at New St. Joseph Cemetery. The family will receive friends Thursday, 3-5 and 7-9 p.m. at Myers-Durboraw Funeral Home, 210 W. Main St., Emmitsburg, MD.

In lieu of flowers, memorial contributions to help defray funeral expenses may be made to Myers-Durboraw Funeral Home, P.O. Box 308, Emmitsburg, MD, 21727. Online condolences may be expressed to the family at www.myersdurborawfh.com.


Read other obituaries in the Historical Society archives