Carroll R. Wivell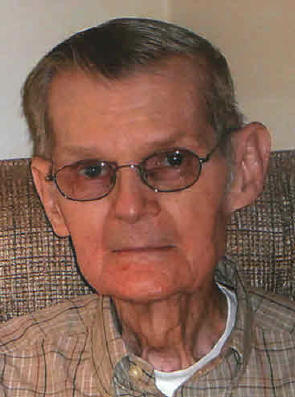 Carroll Raymond Wivell, 83, of Emmitsburg died peacefully Monday, October 21, 2013 at York Hospital in York, PA. Born May 26, 1930 in Emmitsburg, he was the son of the late William and Rose Keepers Wivell. He was the husband of the late Mary Six Wivell who died in 1985 and the late Mary Hanes Wivell who died in 2008.

Carroll spent most of his life as a farmer in Frederick County. Upon retiring from farming he worked in maintenance at St. Anthony Shrine Parish in Emmitsburg where he was a parishioner. He enjoyed woodworking, raising birds, playing the dice game "Farkle," working jigsaw puzzles, and spending time with family and friends.

Surviving are foster daughter, Christina Skybyk of Westminster; foster granddaughter, Sarita Marie Simpson and husband Scott of Washington, D.C.; foster great-grandson, Alex Nicholas Peresada; step-granddaughter, Teresa Kendrick of Silver Spring; step great-granddaughters, Amanda and Allison Kendrick; and many nieces and nephews. He is also remembered by very special niece, Brenda Martins of Emmitsburg. He was predeceased by foster son, Alexander Peresada; step-daughter, Yvonne Millard; sisters, Catherine Newcomer and Mary Ann Straub; and brothers, Albert, John, Clarence and George Wivell.

A Memorial Mass will be held at 11 a.m. Friday, October 25 at St. Anthony Shrine Parish, 16150 St. Anthony Rd, Emmitsburg, MD with the Rev. Lawrence J. Donohoo as celebrant. The family will receive friends from 10 a.m. until the time of the service at the church. Arrangements have been entrusted to Myers-Durboraw Funeral Home in Emmitsburg.

In lieu of flowers, memorial contributions may be made to St. Anthony Shrine Parish, 16150 St. Anthony Rd, Emmitsburg, MD, 21727. Online condolences may be expressed to the family at www.myersdurborawfh.com.