Evelyn Ott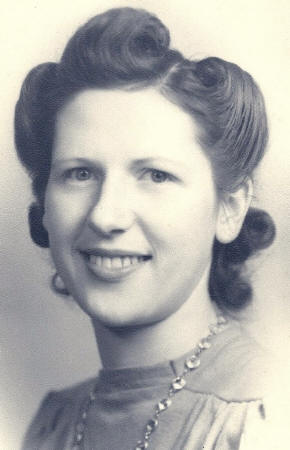 Evelyn Louise Ott, 91, of Emmitsburg died peacefully Monday, September 30, 2013 at her home surrounded by her loving family. Born December 13, 1921 in Middletown PA, she was the daughter of the late Albert and Matilda Yingst Moose.
She was the wife of the late Bernard "Bud" Joseph Ott Jr. who died in 1995.
Evelyn was the owner of Ott House Pub & Restaurant, Ott Enterprises and Ott Rentals. She was a communicant of St. Joseph's Roman Catholic Church in Emmitsburg where she was a member of the Ladies Sodality. She was an active member and former Past President of the VFW Ladies Auxiliary Post 6658. She was also a member of the Daughters of the American Revolution. She loved spending time with her family and friends, playing Bingo, and traveling, especially to her vacation home in the Outer Banks.
Evelyn adored and was adored by her 9 children, 17 grandchildren and 23 great-grandchildren. Surviving are sons, David Ott, Robert Ott and wife Carolyn both of Emmitsburg, Richard Ott and partner David Rybicky of Delray Beach, FL; daughters, Susan Glass and husband Larry, Christine Wilson and husband Robert, Catherine Ott, all of Emmitsburg, and Rosalie Bittle and husband Stephen of Carroll Valley, PA; sister, Christine Moose Shryock of Harrisburg, PA; and brother, Charles S. Moose of Littlestown, PA. She was predeceased by sons Patrick and Bernard Joseph Ott III; brothers, William, John, Leroy, and Richard Moose; and daughter-in-law Jane Ott.
A Mass of Christian Burial will be held at 11 a.m. Friday, October 4 at St. Joseph Roman Catholic Church, 47 DePaul St., Emmitsburg, MD with the Rev. Charles F. Krieg, C.M. as celebrant. Interment will follow in New St. Joseph Cemetery. The family will receive friends 2-4 and 6-8 p.m. Thursday at Myers-Durboraw Funeral Home, 210 W. Main St., Emmitsburg, MD. The Rosary will be shared at 8:00 p.m.
In lieu of flowers, memorial contributions may be made to St. Joseph's Roman Catholic Church, 47 DePaul St, Emmitsburg, MD 21727 or Emmitsburg Volunteer Ambulance Company, P.O. Box 1101, Emmitsburg, MD 21727. Online condolences may be expressed to the family at www.myersdurborawfh.com.