Josh Brian Bollinger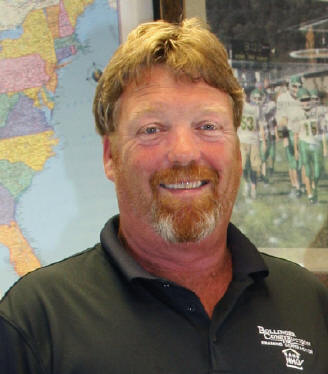 Josh Brian Bollinger, age 49, of Fairfield, Pennsylvania, died on Saturday, February 2, 2013 in West Virginia.
Born May 13, 1963 in Gettysburg, PA, he was the son of Rosemary (Turner) Bollinger of Fairfield and the late Thomas T. Bollinger.
He was the owner and president of Bollinger Construction Inc., Bollinger Homes, LLC, East Park Automotive, Inc., and T & M Crane Rentals, Inc. in Emmitsburg.
Surviving are sons, Matthew I. Bollinger and Thomas T. Bollinger both of Fairfield; sisters, Tracie A. Canby and husband Todd of BelAir, Md., Samantha B. Golibart and husband Mark of Fairfield; brother, Zach E. Bollinger and wife Erica of Fairfield; nieces and nephews, Logan T. and Dalton J. Canby, Emma E. and Mark T. Golibart, Kayleigh R. and Makenzie A. Bollinger.
Funeral Services will be held at 11:00 a.m., on Thursday, February 7, 2013 at Elias Evangelical Lutheran Church, 100 W. North Street, Emmitsburg, with the Rev. Jon R. Greenstone officiating. Interment will follow in Emmitsburg Memorial Cemetery. The family will receive friends immediately following the interment in the parish hall of St. Joseph's Catholic Church in Emmitsburg.
In lieu of flowers, memorial contributions may be made to the charity of one's choice. Online condolences may be expressed to the family at www.myersdurborawfh.com.
If you knew Josh and would like to see him remembered
in the next History of Emmitsburg, Please send us any stories or
anecdotes about him to us at: history@emmitsburg.net