Ralph Hackney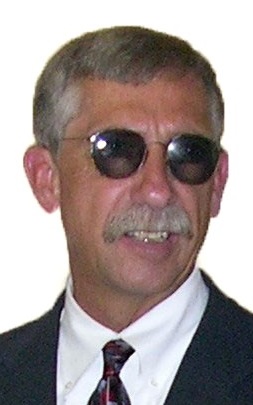 Ralph Clinton Hackney, 60, of Emmitsburg died Monday, November 18, 2013 at Johns Hopkins Hospital in Baltimore. Born July 7, 1953 in Fruitport, Michigan, he was the son of the late Ralph Clinton and Bonna June Carrick Hackney. He was the husband of Cindy Elaine Stewart Hackney, to whom he was married for 19 years.
Ralph was an Information Assurance Manager for the United States Government. Many of his 33 years of government service were spent at Fort Detrick in Frederick. He was a veteran of the United States Army and the Air National Guard. He enjoyed gardening, photography, traveling with his family in their motorhome, and going on cruises. He enjoyed basketball and assisted coaching his daughter. Ralph was an avid fan of the Michigan Wolverines and the Detroit Lions. He was a devoted husband and father.
Surviving in addition to his wife are sons, Keith Michael Hackney and wife Angela of Altus Air Force Base in Oklahoma, and Clinton Lee Hackney and wife Chaz of Fayetteville, PA; daughter, Amanda Lynn Hackney of Emmitsburg; sister, Suzi McCabe and husband Pat of Fruitport, MI; brothers, Al Hackney and wife Pam of Alto, MI, and Dan Hackney and wife Bernita of Maryville, TN; grandchildren, Kaleb, Gage, and Colton Hackney; and several nieces and nephews.
A funeral service will be held at 11 a.m. Friday, November 22 at Myers-Durboraw Funeral Home, 210 W. Main St., Emmitsburg, MD with Pastor Tim Webster of Uniontown Bible Church officiating. Interment will follow at Emmitsburg Memorial Cemetery. The family will receive friends 2-4 and 6-8 p.m. Thursday at the funeral home.
Memorial contributions may be made to The Fund for Johns Hopkins Medicine, 750 E. Pratt St., 17th Floor, Baltimore, MD, 21202. Online condolences may be expressed to the family at www.myersdurborawfh.com.