Blanche Rebecca Orner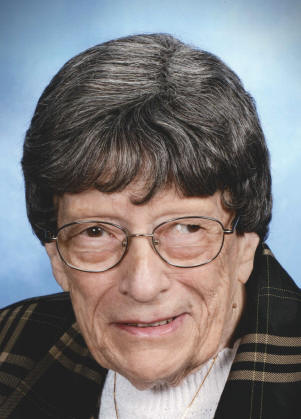 Blanche Rebecca Orner, 91, of Emmitsburg, died Sunday, July 13, 2014 at her home. Born February 21, 1923 in Frederick, she was the daughter of the late Charles and Maude Byers Harbaugh. She was the wife of the late Robert Calvin Orner, to whom she was married for 62 years.
Blanche worked for many years at Cambridge Rubber Company in Taneytown and later for St. Joseph Provincial House in Emmitsburg. She was a member of Elias Evangelical Lutheran Church in Emmitsburg. She enjoyed sewing, helping at church functions, and spending time with family and friends.
Surviving are son, Douglas D. Orner and wife Patricia of Emmitsburg, and several nieces and nephews. She was predeceased by a son, R. Craig Orner in 1997, a sister, Hilda Gutshal, and a brother, Lewis Harbaugh.
The family will receive friends 6-8 p.m. Wednesday, July 16 at Myers-Durboraw Funeral Home, 210 W. Main St. in Emmitsburg. A funeral service will be held at 11 a.m. Thursday, July 17 at Elias Lutheran Church, 100 W. North Ave. in Emmitsburg with Pastor Ron Reeves officiating. Interment will follow at Emmitsburg Memorial Cemetery.
In lieu of flowers, memorial contributions may be made to Elias Lutheran Church, P.O. Box 465, Emmitsburg, MD, 21727. Online condolences may be expressed to the family at www.myersdurborawfh.com.