Jerry "Toad" Brawner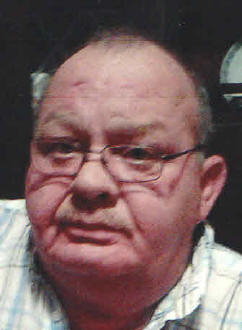 Jerry Joseph "Toad" Brawner, 65, of Emmitsburg, Maryland died Tuesday, February 25 at Frederick Memorial Hospital in Frederick. Born August 2, 1948 in Gettysburg, he was the son of the late Charles and Mae Crum Brawner. He was the husband of Mildred "Milly" Eckenrode Brawner, to whom he was married for 40 years.
Jerry was a construction worker. He was employed with W.F. Delauter and Son in Emmitsburg for more than 20 years. He enjoyed restoring old cars, his favorite being his 1955 Chevy. He loved going to flea markets, yard sales, and car shows, and spending time with his family and friends. He especially enjoyed the company of his beloved pet, Cocoa.
Surviving in addition to his wife are sisters, Sandra "Sue" Brawner Muench of Fairfield, Linda "Snickles" Rill Kisner of Charles Town, WV, Lucy "Luke" Gumm of Gettysburg, and Julia Fisher and husband Dan of Fairfield; sister-in-law and brother-in-law, Deb and Gene Moreland of Paw Paw, WV; and many nieces and nephews, including special nieces, Karen and Jennifer Rill, Michelle Fletcher, Hailey Shelleman, and Adyson Moreland, and special nephews, Trent and Tony Fletcher, Roger Rill, Jr., Kevin Rill, William Leatherman, Scotty Moreland, Andrew Gumm, and Kenny Gumm III. He was predeceased by brothers, Charles "Butch" Crum, and Mike Gochenour, and sister, Judy Hawbaker.
Funeral services will be at 10 a.m. Saturday, March 1, 2014 at Myers-Durboraw Funeral Home, 210 W. Main St., Emmitsburg with the Rev. Jon R. Greenstone, pastor of Elias Lutheran Church officiating. Interment will follow at Elias Lutheran Church Cemetery. The family will receive friends from 2-4 and 6-8 p.m. Friday at the funeral home.
In lieu of flowers, memorial contributions may be made to St. Jude Children's Research Hospital, 262 Danny Thomas Pl, Memphis, TN, 38105. Online condolences may be expressed to the family at www.myersdurborawfh.com