Rodney L. McNair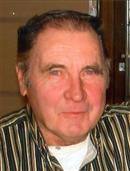 Mr. Rodney L. McNair, 74, of Emmitsburg, passed away on Thursday, November 6. He was the beloved husband of Sarah McNair for 57 years. Born April 20, 1940 in Frederick, he was the son of the late Scott and Frances (Shriner) McNair.
In earlier years, Rodney worked on his father's farm, Freeman Shoe Factory, Moore Business Forms, D.R. Thomas Construction, and Warthen, Inc.
In 1984, Rodney started his own business, along with his wife and son, R. L. McNair and Son, a trucking company located in Emmitsburg. Through the years, this local family business grew and expanded with great pride and success with the help and hard work from his grandson, family members and close friends.
Rodney was a hard worker, loving husband and wonderful father.
In addition to his wife, he is survived by his daughter, Theresa Wantz; son, Terry McNair and wife, Rosemary; grandchildren, Terry McNair, Jr., Misti Stepler, Kayne Wantz, and Robert Wantz, Jr.; great-grandchildren, Robert Wantz III and Morgan Snyder; sisters, Joan Bankert, Shirley Gelwicks; and three nieces.
He was preceded in death by his son-in-law, Robert Wantz, Sr.; granddaughter, Danielle Wantz; and great-granddaughter, Olivia Stepler.
Pallbearers weree Terry McNair, Jr., Robert Wantz, Kayne Wantz, Paul Brown III, Connor Leckemby and Derek Hurley.