Beverly J. Koontz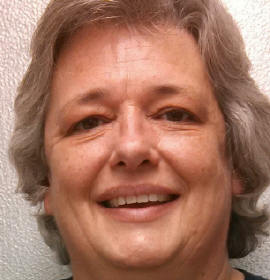 Beverly J. Koontz, 52, of Emmitsburg died Wednesday, August 5, in Emmitsburg. Born July 16, 1963 in Gettysburg, she was the daughter of Kenneth and Darlene (Swartz) Koontz of Emmitsburg.
Bev was the owner of Stavros Pizza in Emmitsburg, where she has worked since the late 70ís. She was a very giving and loving person, especially to any children that she met. She loved the Dallas Cowboys, the Baltimore Orioles and NASCAR, driver Jimmy Johnson in particular. She was of the Lutheran faith.
Surviving in addition to her parents, are her sister, Cindy Lenhart and husband Allen of Thurmont; niece, Kayla Lenhart of Thurmont; aunts and uncles, Ethel Riley of New Oxford, PA, Norman Swartz of Emmitsburg, and Rita Oswald and husband Roger of Bonneauville, PA; and numerous cousins.
Funeral services will be held at 11 a.m. Tuesday, August 11, 2015 at Myers-Durboraw Funeral Home, 210 W. Main Street, Emmitsburg, with Pastor Jon Greenstone officiating. Burial will be in Emmitsburg Memorial Cemetery. The family will receive friends at the funeral home on Monday from 6-9 p.m.
Memorial contributions may be made to Donate Life Maryland, 1730 Twin Springs Road, Suite 200, Baltimore, Maryland, 21227 in honor of organ recipients, or to your local Animal Humane Society. Online condolences may be expressed to the family at www.myersdurborawfh.com.