Harry Scott Hahn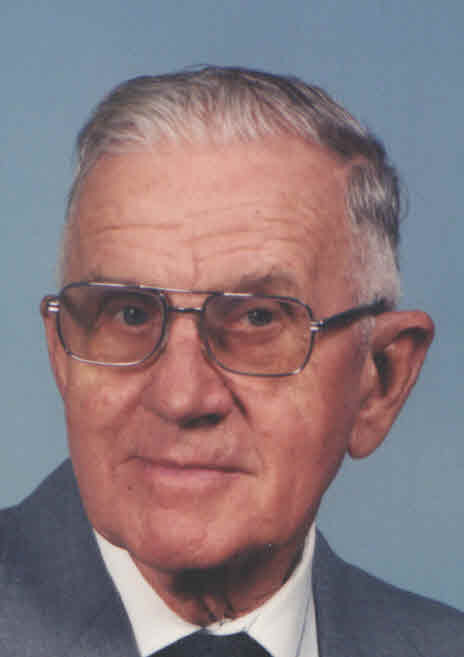 Harry Scott Hahn, Sr., 98, of Emmitsburg, Maryland died peacefully Friday, January 2, 2015 at St. Catherine Nursing Center in Emmitsburg. Born December 23, 1916 in Taneytown, he was the son of the late Luther and Mary Catherine (Clingan) Hahn. Twice married, he was the husband of the late Vada (Masser) Hahn who died in 1962 and the late Margaret (Royer) Hahn who died in 1998.
Harry was a life-long member of Elias Lutheran Church in Emmitsburg and a past member of the church council. He was manager of the Southern States Cooperative in Taneytown where he was employed for 23 years. He was a member of Tyrian Lodge #205 AF&AM in Emmitsburg, and the Emmitsburg Senior Citizens. After retirement, he enjoyed working with antique gas engines and attending craft shows where he would grind corn meal. He also enjoyed attending auctions and tinkering around in his workshop.
He is survived by daughter, Harriet Valentine and husband Randy of Thurmont; son, Harry ŇBubÓ Hahn, Jr. and wife Bonnie of Emmitsburg, George Springer and wife Mary of Emmitsburg, John Springer and wife Ruthie of Gettysburg, Janet Springer and special friend Pat Holahan of Kensington, Audrey Glass and husband Eric of Emmitsburg, and Katherine Crum and husband John of Laneview, VA; brother, James Hahn of Emmitsburg; 19 grandchildren; 36 great-grandchildren; and many nieces and nephews. He is also remembered by special friend, Ann Welty. He was predeceased by sisters, Amanda, Blanche, Helen, Mary Ellen, and Rhoda, and brothers, Charles, Luther, Clarence, Raymond, John, and Paul Hahn. Harry's family wishes to extend their heartfelt gratitude to the staff of St. Catherine Nursing Center for the love and care they provided.
Funeral services will be held at 11 a.m. Tuesday, January 6, 2015 at Elias Lutheran Church, 100 W. North Ave, Emmitsburg with Pastor Jon R. Greenstone officiating. Interment will follow at Keysville Union Cemetery near Keymar. The family will receive friends from 4-8 p.m. Monday at the church and from 10 a.m. until the time of the service on Tuesday. Arrangements have been entrusted to Myers-Durboraw Funeral Home in Emmitsburg.
In lieu of flowers, memorial contributions may be made to the Elias Lutheran Church Endowment Fund, P.O. Box 465, Emmitsburg, MD, 21727. Online condolences may be shared with the family at www.myersdurborawfh.com.