Irene Catherine Zurgable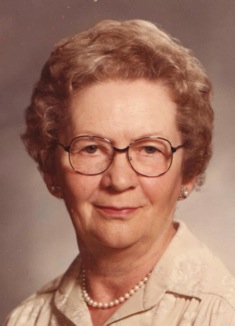 Irene Catherine Zurgable, 96, of Emmitsburg, Maryland died peacefully Wednesday, August 5, 2015 at St. Joseph Ministries in Emmitsburg. Born November 7, 1918 in Emmitsburg, she was the daughter of the late Charles and Rose (McCleaf) Shorb. She was the wife of the late Roger Zurgable. He died in 1980.
Irene was a housewife. She was a member of St. Joseph Catholic Church in Emmitsburg. She enjoyed cooking, baking, knitting, traveling, and collecting knick-knacks.
Surviving are sons, Geoffrey Zurgable of Deep Creek Lake, Greg Zurgable and wife Lydia of Fairfield, and Mark Zurgable of Emmitsburg; as well as many nieces and nephews. She was predeceased by all of her siblings; brothers, Andrew Shorb, Charles "Toss" Shorb, Robert Shorb, and Clarence "Gump" Shorb, and sister, Valerie "Petie" Jones.
A Mass of Christian Burial will be held at 11 a.m. Monday, August 10 at St. Joseph Catholic Church, 47 DePaul St., Emmitsburg, with the Rev. Charles F. Krieg, C.M. as celebrant. Interment will follow at New St. Joseph Cemetery. The family will receive friends 6-9 p.m. at Myers-Durboraw Funeral Home, 210 W. Main St., Emmitsburg. A Wake Service will be held at 8 p.m. with the Rev. John J. Holliday, C.M. presiding.
Memorial contributions may be made to St. Joseph Ministries, 331 S. Seton Ave., Emmitsburg, MD, 21727. Online condolences may be expressed to the family at www.myersdurborawfh.com.