Dr. John Beegle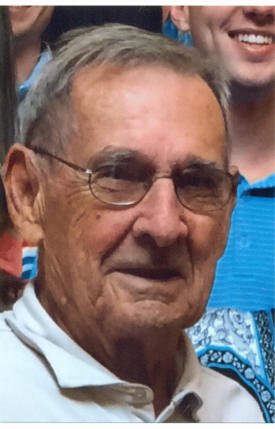 Dr. John Beegle, 80, of Gettysburg, died Wednesday, October 28, at his home surrounded by his family.
Born July 6, 1935, in Emmitsburg, he was the son of the late Dr. D. Luther Beegle and Treva (Bream) Beegle.
His wife of 51 years, Saranna C. "Sammy" (Miller) Beegle died in 2009.
Dr. Beegle was a 1953 graduate of Gettysburg High School, where in his junior year he set the school track team record for the mile that stood for 19 years.
He was a veteran of the U.S. Army, attended the University of Maryland, Palmer Chiropractic College and graduated from the National Chiropractic College in 1961. Dr. Beegle began his chiropractic practice in Emmitsburg in 1961, opened his Gettysburg office along with his father in 1963 and practiced until his retirement in 1998. Dr. Beegle was joined in his practice in 1989 by his son, Dr. Bradley Beegle, who is the third generation to continue Beegle's Chiropractic Clinic in Gettysburg.
He was a member of the Gettysburg Lions Club, receiving the Lion of the Year Award in 2000, and was a member of the Good Samaritan Club. Dr. Beegle was an avid golfer and a longtime member of the former Gettysburg Country Club. He was a coach for many years with the Gettysburg Little League, an active supporter of the Gettysburg Midget football program, and enjoyed his volunteer work with the local Salvation Army.