Joseph Marsden, Sr.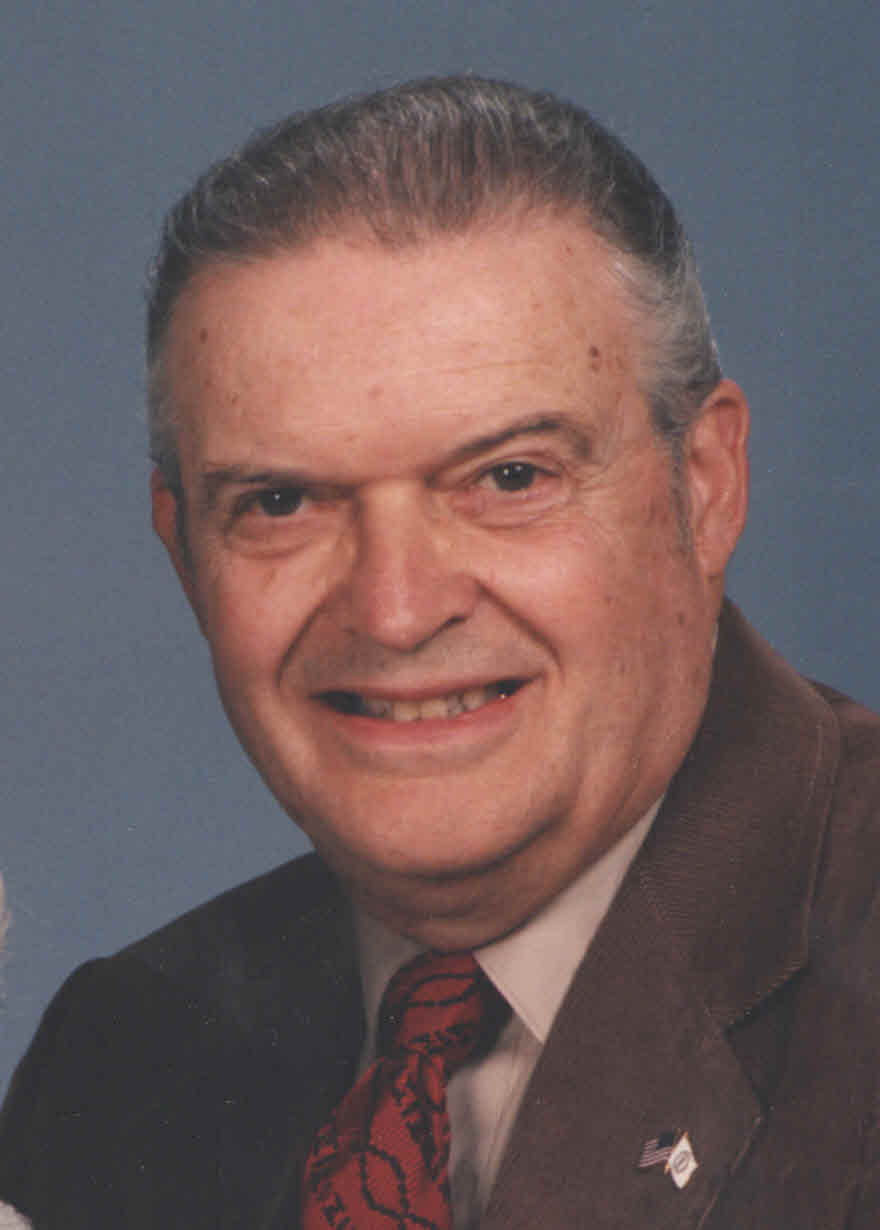 Joseph Richard "Dick" Marsden, Sr., 86, of Hanover, PA, formerly of Emmitsburg, died Friday, April 3, 2015 at Homewood at Plum Creek in Hanover, PA, where he had resided for several years. Born August 4, 1928 in Washington, D.C., he was the son of the late Joseph Francis and Laura Ann (Wills) Marsden. He was the husband of the late Catherine Ann (Conlon) Marsden, to whom he was married for 54 years. She died August 2, 2004.
Dick was a graduate of St. John's College Military School and Columbia Technical Institute, both in Washington, D.C. He was employed with the Washington Gas Light Company for 35 years, retiring in 1983 as Assistant Chief of Drafting and Design in the Engineering Department. He was a member of St. Joseph's Roman Catholic Church congregations in both Hanover, PA and Emmitsburg.
He was a veteran of the United States Army National Guard, serving in the 300th Anti-Aircraft Gun Battalion during the Korean War and earning the rank of Sgt. 1st Class. He was a member of the American Legion Posts in Hanover, PA and in Emmitsburg, MD. He had a life-long interest in American military history, and was a "Fellow" of the Company of Military Historians. He was a member of the Society of American Bayonet Collectors, and served as the organization's first president.
He was a charter member of the Potomac Arms Collectors' Association, and belonged to the Forks of the Delaware Historical Arms Society, Inc., the North-South Skirmish Association, the Sons of Union Veterans, the Sons of Confederate Veterans, the National Rifle Association, and the Hanover Historical Society. Dick and his wife Catherine participated in the ceremonies of the Civil War Centennial (1961-1965) and the Nation's Bicentennial (1976-1981) He served as president of the Emmitsburg Historical Society for 10 years.
He and his wife also restored two historical homes in Emmitsburg, the Vincent Sebold House at 137 South Seton Ave., and the Hubert Joy House at 203 South Seton Ave. He also worked on the committee to have Emmitsburg placed on the National Register of Historic Places.
Surviving are son, Joseph "Rick" Marsden, Jr. and wife Marsha of Placitas, NM; daughters, Ann Marsden of Redondo Beach, CA, and Mary Black of York, PA; sister, Harriet Williams and husband Leonard of Englewood, CO; grandchildren, Katy Drale and fiancé Derek Ecker of Redondo Beach, CA, Joseph J. Marsden, Michael Salters and wife Dana, and William Salters, all of York, PA; 5 great-grandchildren; 2 nieces, and 2 nephews.
A Mass of Christian Burial will be held at 11 a.m. Thursday, April 9, 2015 at St. Joseph Catholic Church, 47 DePaul St, Emmitsburg with the Rev. Charles F. Krieg, C.M. as celebrant. Interment will follow at New St. Joseph Cemetery. The family will receive friends 6-9 p.m. Wednesday at Myers-Durboraw Funeral Home, 210 W. Main St., Emmitsburg.
In lieu of flowers, memorial contributions may be made to Homewood at Plum Creek Building Fund, 45 Westminster Ave, Hanover, PA, 17331. Online condolences may be expressed to the family at www.myersdurborawfh.com.