Mariah Baker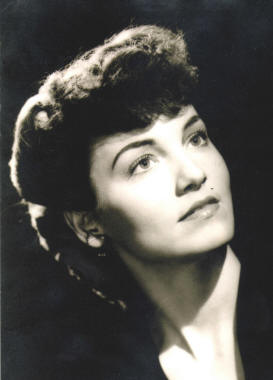 Mariah J. Baker, 93, of Emmitsburg, died peacefully with her family at her bedside, Wednesday, June 3 at St. Joseph Ministries in Emmitsburg. Born September 28, 1921 in Fount, Kentucky, she was the eldest of seven children born to the late Crit and Amanda (Smith) Jones. She was the wife of the late Raymond M. Baker, to whom she was married for 40 years.
Mariah was a 1938 graduate of Knox Central High School in Barboursville, Kentucky. She worked in Louisville, where in 1944 she met her husband, Raymond, who was stationed there in the Army Air Force. They met at a USO dance held at the Selbach Hotel. Mariah moved to Emmitsburg in 1945 where she worked at the Town Office and at Farmers and Mechanics Bank. She was a member of St. Joseph Catholic Church in Emmitsburg. She is well-remembered as an excellent seamstress. She baked three kinds of pies for her family's Sunday dinners, and her meringue cookies were famous at her children's bake sales. She joyfully celebrated every holiday with her family at her home, and dedicated her life to her husband and to the raising of her five children. She was a beautiful lady who loved music and dancing.
Surviving are five children, Stephanie Bender and husband Frank of Gettysburg, Raymond M. Baker and wife Ruth of Taneytown, Deborah Fragale and husband David of Emmitsburg, Gary Baker of Emmitsburg, and Kimberly Genau and husband Frederick of Frederick; sister, Kathleen Warthen of Fairfield; 16 grandchildren; 13 great-grandchildren; and many nieces and nephews. She was predeceased by three brothers and a granddaughter, Rachel Baker.
A Mass of Christian Burial will be held at 11 a.m. Wednesday, June 10, 2015 at St. Joseph Catholic Church, 47 DePaul St., Emmitsburg with the Rev. Charles F. Krieg, C.M. as celebrant. Interment will follow at Emmitsburg Memorial Cemetery. The family will receive friends from 2-4 and 6-8 p.m. on Tuesday at Myers-Durboraw Funeral Home, 210 W. Main St., Emmitsburg.
In lieu of flowers, memorial contributions may be made to the National Association for Down Syndrome, 1469 Renaissance Dr., Suite #405, Park Ridge, IL, 60068. Online condolences may be expressed to the family at www.myersdurborawfh.com.