Patty Jean Bower Cox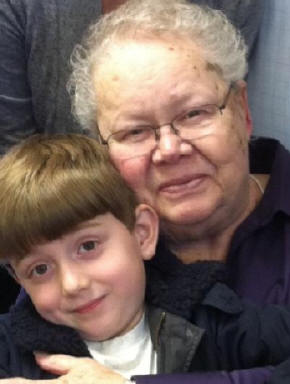 Patty Jean Bower Cox, 73, of Lynchburg, passed away on Thursday, June 18, 2015. She was the loving wife of Truman Earl Cox.
Patty was born on October 2, 1941, to the late Frederick Baile Bower, Sr. and the late Mary Jean Bollinger Bower. In 1958, Patty proudly joined the U.S. Air Force, where she met the love of her life and best friend, Truman. She had a love for cooking, and was a very loving and kind-hearted wife, mother, grandmother, great-grandmother, sister and friend. She was a spunky, feisty, beautiful, overly generous, hard-working, and strong woman, and she will be missed very much by all who knew and loved her.
In addition to her parents, Patty was preceded in death by two brothers, Frederick Baile Bower, Jr. and Johnny Roop Bower.
Left behind to cherish Patty's memory are her husband, her daughter, Rebecca Fitzgerald and her husband, Ed of Amherst, Virginia; two granddaughters, Anna Fitzgerald, and Katherine Lester and her husband, Aaron; two great-grandchildren, Sawyer Lester and Jax Lester all of Forest, Virginia; and one brother, James Bower and his wife, Lynn or Gainesville, Georgia.
A private memorial service will be held at a later date. Memorial contributions can be made to the Blue Ridge Area Food Bank, 501 North 12th Street, Lynchburg, VA 24502, or Smyrna United Methodist Church in Amherst, Virginia.
Tharp Funeral Home, Lynchburg, is assisting the family. To send condolences please visit tharpfuneralhome.com.