Rebecca "Becky" Riley Bollinger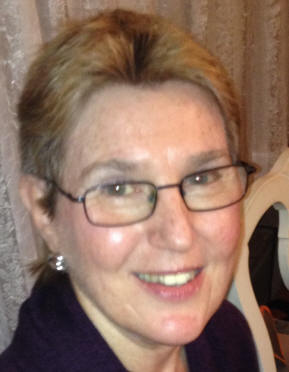 Rebecca "Becky" Riley Bollinger, age 64, of Gettysburg, entered into God's eternal care after her courageous battle with uterine cancer. Born Jan. 2, 1951 in Gettysburg, she passed away Feb. 23, 2015. She was the daughter of the late Doctor Joseph Riley and Lorraine (McDermitt) Riley. She was a devoted wife to Garry Bollinger for over 30 years and a loving mother to her two sons, Nicholas and Andrew Bollinger.
Becky graduated from Gettysburg High School and was a proud member of the class of '69. She graduated from York College of Pennsylvania in 1984 with a BS degree in Therapeutic Recreation and a minor in Elementary Education. In 1986 she received her teaching certification from York College. Becky also attended the National Aquatic Training Institute for extended aquatic training.
Rebecca served in the United States Navy for 12 years, from 1974 to 1986. She served five years active duty and seven years in the Reserves as she attended college. Upon graduation from college, Becky was employed by Lincoln Intermediate Unit as an ESL teacher in the Upper Adams School District. While raising her family, Becky continued her career as a substitute teacher in the local school districts and was a reading specialist in the Carroll County School District in Taneytown, Md. Becky also worked several years at Saint Catherine's Rehab Center in Emmitsburg, specializing in aquatic therapy and adaptive aquatics. Aquatics was Becky's true passion. She was a Red Cross swimming instructor for almost 50 years at the local YWCA and other local swimming facilities. She taught swimming to non-swimmers of all ages.
Becky was an inspiration and an encourager to anyone who knew her. Those who knew Becky, knew they were touched by a ray of sunshine. She LOVED life. She loved her family and friends. But most of all, she loved her Savior, Jesus Christ. She loved to study the Bible with the women's group at the First Baptist Church in Gettysburg and her Mom's in Touch group. Becky enjoyed traveling and seeing new sights and meeting people from all walks of life. She loved gardening, camping, bird watching, reading, writing and practicing yoga. Every summer she looked forward to spending time at Fenwick Island, Del., with the Bollinger, Gilbert, and Riley clans for family bonding.
Rebecca is survived by her husband, Garry; sons, Nicholas and his fiancee Morgan Reilly, Andrew and friend Samantha Harders; two sisters, Connie Vossbein, widow of Vincent Vossbein, and Amy Gilbert and her husband Ted; one brother, David Riley; a maternal aunt, Rita Gates; aunt, Ann McDermitt; father-in-law, Ivan Bollinger Sr.; three brothers-in-law, Steven Bollinger and his wife Linda, Dan Bollinger, and Ivan Bollinger Jr.; three sisters-in-law "plus one": Sondra Bollinger, Bonnie Huggins and her husband Edward, Susan Bollinger, and Joan Kootz; 18 nieces and nephews; and 18 great-nieces and nephews. She was preceded in death by a brother, Joseph Riley Jr.
Many thanks and gratitude are expressed by the family to the Lutheran Home Care and Hospice program, Pastor and Mrs. David Dunn, Pastor Michael Allwein, and Father John Bateman for guiding Becky though her illness. Thanks also to Dr. David Kamsler, The Oncology Wellspan Group, and to friends and family who were supportive to the family during Becky's illness.
Rebecca Riley Bollinger's Celebration of Life service will be held on Saturday March 21 at 10 a.m. at Saint Francis Xavier Church on West High Street in Gettysburg. The family will receive friends and well wishers from 9 a.m. to 10 a.m. at the church prior to the service. Entombment will be held after the service at the Saint Francis Xavier Cemetery with full military honors.
Becky always said that she wanted to have meaning for her life. Because of her passion for swimming and children, a trust fund has been established to honor this remarkable woman. This fund will provide swimming lessons to underprivileged children between ages five to twelve for years to come. In lieu of flowers, donations can be made to this fund. Checks can be made payable to the "ACCF, Becky Bollinger Aquatic Fund" and mailed to: Adams County Community Foundation (ACCF), P.O. Box 4565, Gettysburg, PA 17325