Robert "Red" Hance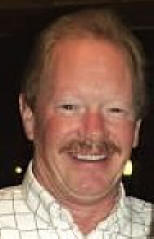 Robert Francis "Reds" Hance, 55, of Fairfield, died Wednesday, November 23, 2016 at Chambersburg Hospital in Chambersburg, PA. Born March 19, 1961 in Washington, D.C., he was the son of James Hance of Carroll Valley, PA, and the late JoAnn (Cook) Hance. He was the devoted husband of Dana (Sanders) Hance, his wife of more than twenty years.

Reds was co-owner/operator of The Carriage House Restaurant and Reds Tavern in Emmitsburg. He was an active member of the Emmitsburg Lions Club. He enjoyed traveling, especially to Cape May, NJ. He was an avid fan of the Washington Redskins, the Washington Nationals, and the Baltimore Orioles. More than anything, he loved spending time with his family.

Surviving in addition to his wife and father, are twin sons, Robert Francis Hance, Jr. and Brian Patrick Hance of Fairfield; brothers, Jim Hance and wife Joan of NJ, John Hance of Harrisburg, and Joe Hance and wife Donna of Gaithersburg; sisters, Jodi Whalen of Germantown, and Jean Marie Havens and husband Dan of NC; mother-in-law, Terry Todd, and father-in-law, Wayne Sanders, both of Emmitsburg; and many nieces and nephews.

A Mass of Christian Burial will be held at 11 a.m. on Wednesday, November 30, 2016 at St. Joseph's Catholic Church, 47 DePaul St., Emmitsburg, MD, with the Rev. John J. Holliday, C.M. as celebrant. Interment will follow at St. Mary's Catholic Cemetery in Fairfield, PA. The family will receive friends from 2-4 and 6-8 p.m. Tuesday at Myers-Durboraw Funeral Home, 210 W. Main St., Emmitsburg, MD. A wake service will be held at 7 p.m.

Memorial contributions may be made to the Emmitsburg Lions Club, P.O. Box 1182, Emmitsburg, MD, 21727. Online condolences may be expressed to the family at www.myersdurborawfh.com.