Joyce Elaine Grinder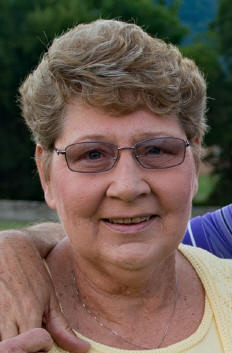 Joyce Elaine Grinder, 70, of Emmitsburg, died peacefully surrounded by her loving and devoted family on Monday, July 25 at home.
Born on February 16, 1946 in Emmitsburg, Maryland, she was the daughter of the late Arthur F. Hardman and Mary (Bishop) Hardman. She is survived by her husband of almost 51 years, James "Jim" E. Grinder, Sr.
Joyce was a graduate of the Emmitsburg High School, and worked for 38 years in the food service department of Mount Saint Mary's University. She was a member of Saint Katherine Drexel Catholic Church in Frederick, and was a past president of the Emmitsburg Council of Churches. She loved tending to her flower beds and gardens, cooking with her granddaughters, and spending time with her family and friends.
Surviving in addition to her husband are sons, James E. Grinder, Jr. and wife Charlene of Orrtanna, PA, and Joel E. Grinder and wife Shane of Fairfield, PA; granddaughters, Brookelynn and Ashlynn Grinder; brother, Robert Hardman, Sr. of Gettysburg, PA; sisters, Janet Cool of Fairfield and Carol Staub of Emmitsburg; and many nieces and nephews. She was predeceased by sisters, Mary Louise Barker and Charlotte Kepner.
A Mass of Christian Burial was held on Friday, July 29 at St. Joseph's Catholic Church Emmitsburg. Interment was in the Emmitsburg Memorial Cemetery
Online condolences may be expressed to the family at www.myersdurborawfh.com.