Margaret Claudia Houck Callan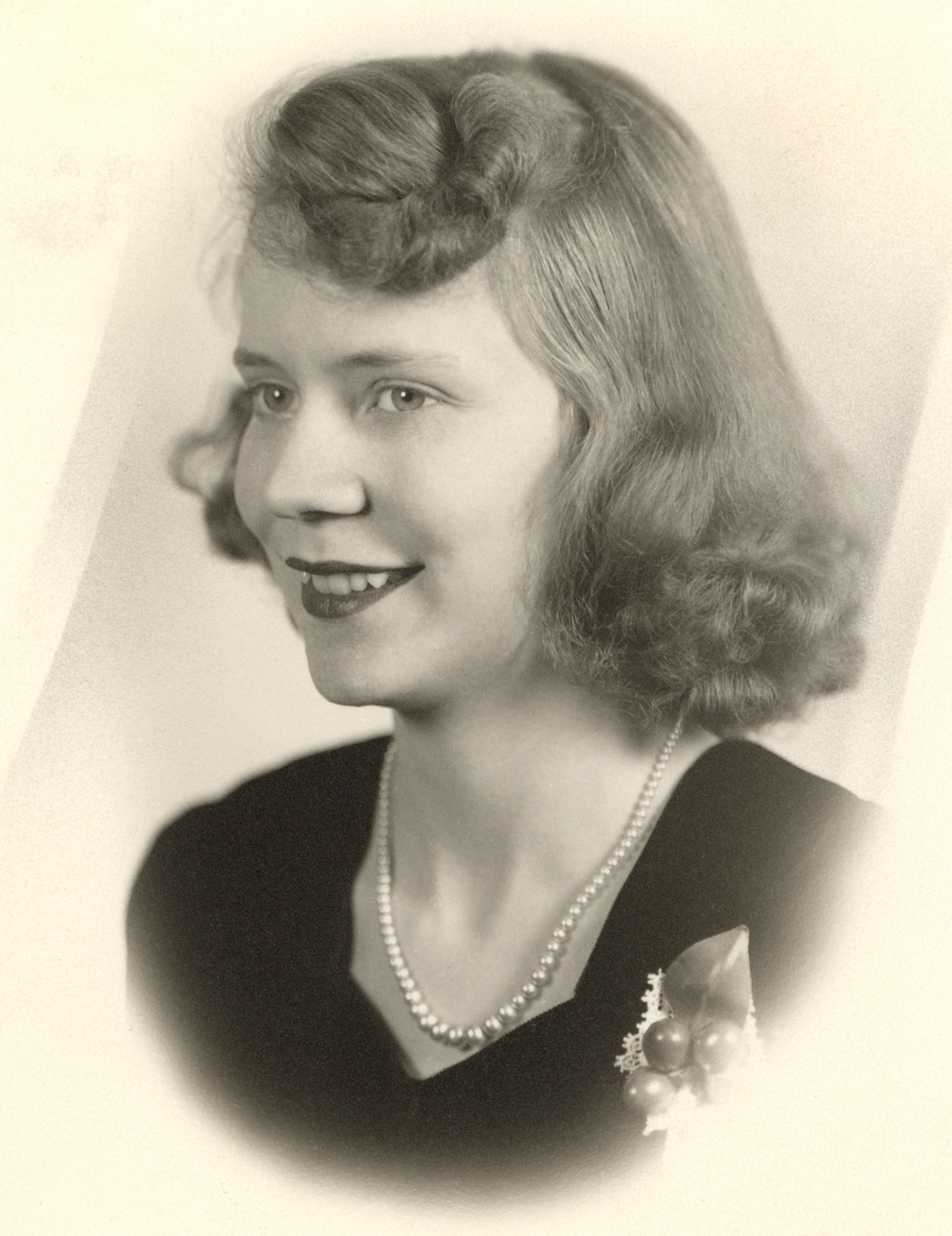 Margaret Callan, 86, of Frederick passed away on Friday, June 10, 2016, at Glade Valley Nursing Home in Walkersville, MD, where she had been a resident the last few years of her life.

Marge was blessedly freed from her battle with Alzheimer's and has now rejoined her beloved parents, James Edward Houck and Agnes Helena Rosensteel, from Emmitsburg, MD. She was born in their home in Emmitsburg on September 27, 1929. Growing up, Marge was a member of St. Joseph Catholic Church in Emmitsburg and was married to G. Bernard Callan, Jr. there on February 14, 1953.

She then joined St. John Catholic Church in Frederick, MD, when they moved to Frederick. Together they had 8 children, and surviving Marge are George B. Callan III (Jill) of Brunswick, MD; Edward Callan of Frederick, MD; Kerry Callan (M. Philip Iverson) of Frederick, MD; Richard Callan (Laryssa) of Braddock Heights, MD; David Callan (Patricia) of Exton, PA; John Callan (Denise) of Middletown, MD; Susan Callan Hardey (Daniel) of Frederick, MD; and Margaret "Peggy" Callan Frazier (Stuart) of Frederick, MD.

Marge is also survived by 19 grandchildren and 4 great-grandchildren. She is survived by her sister, Mary Theresa Houck Leonard of Philadelphia, PA, and one sister-in-law, Doris Houck of La Plata, MD. She was pre-deceased by her brother, James Edward Houck, Jr. and her brother-in-law, Richard C. Leonard. Marge also leaves behind numerous loved cousins, extended family and friends.
Marge grew up with music in her home. She learned piano and accordion, and family and friends would sing around the piano on many nights. To keep her sanity while raising 8 kids, she would often sit down in the evening and play organ or piano, singing old classics to lull her kids to sleep.

It was important to both Marge and Bernie that their children learn and appreciate music, and have it be a part of their lives as it was for them. In 1967, using the many skills Marge acquired while growing up and working in her parents' store – Houck's Quality Shop – as well as chairperson of several community committees, such as JayCee Wives, she and Bernie and a few other pivotal parents in the Catholic community raised the funds to start the St. John School Band. In order to fund the band and purchase uniforms, they held "Buck Night" dances consisting of a live dance band comprised of Marge on organ, Bernie on drums, family members, the school band directors and other talented community musicians. Marge managed the school band for the 15 years it existed, with a peak of 90 kids between the Junior and Senior bands, until 1982.

At that time, with her kids mostly raised and her marriage ending in divorce, Marge obtained an AA degree in Hotel/Motel Management from Montgomery Community College. Upon earning her degree, Marge led an aggressive and successful campaign to convince Sheraton Hotels to open in Frederick what was at that time their newest hotel. That hotel continues to exist as the Holiday Inn at FSK Mall.

Marge's professional life continued as she served as secretary to two mayors of Frederick – Paul Gordon and Jim Grimes; managed the Frederick County Visitor Centers at both the South Mountain and downtown Frederick locations; served as church secretary for Grace United Church of Christ; taught music at St. John Catholic School when it was located in downtown Frederick; and held various other positions helping friends with their businesses over the years.

There will be a memorial mass on Saturday July 9, 2016 at 10:00 am at St. John the Evangelist Roman Catholic Church, 116 E. 2nd Street, Frederick, MD 21701. Family and friends are invited to a memorial reception to be held in the community center next door following the memorial mass. Inturnment will be as Marge requested, at her parents' grave at St. Joseph Catholic Church Cemetery, in Emmitsburg, MD at a later date.

You may send condolences to the family at www.staufferfuneralhome.com. A main focus of Marge's life has always been children and music, and to continue supporting that interest, in lieu of flowers, donations may be made to St. John Regional Catholic School for their fine arts programs. Their address is 8414 Opossumtown Pike Frederick, MD 21702.