E. Ronald Comfort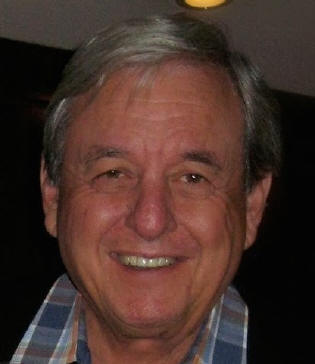 E. Ronald Comfort, 69, of the Links of Gettysburg, formerly of Linwood, died Tuesday, April 26 at his residence. Born April 19, 1947 he was the son of the late Edmund M. Comfort and M. Antoinette Guarino Comfort. He is survived by his wife of 48 years, Katherine Comfort.

Ron graduated from Loyola High School in 1965, Loyola College in 1969 and the University of Maryland School of Law in 1974. He was a senior partner at the law firm of Hoffman, Comfort, Offutt, Scott & Halstad, LLP in Westminster.

In addition to his wife, he is survived by daughter Mara Comfort Lynaugh and husband Matthew of Parkdale, Oregon, a brother Wayne Comfort of Eldersburg, and a granddaughter Teagan Lynaugh of Parkdale, Oregon. He is also survived by three nieces: Angie Comfort of Manchester, Alicia Comfort Standridge of Richmond, Virginia, and Jennifer Comfort of Spring Grove, Pennsylvania. In addition to the children of Alicia and Jennifer, he is survived by grand-nephew Austin Comfort, formerly of Mt. Airy.

He was predeceased by a brother Gary Comfort and Gary's daughter Kimberly Comfort.

The family will receive friends on Thursday, May 5, 2016 from 2 to 4 and 6 to 8 p.m. at the Fletcher Funeral & Cremation Services, 254 E. Main St., Westminster.

A Memorial Mass will be celebrated Friday, May 6, 2016 at 11 a.m. at St. Joseph Catholic Church, 47 DePaul St., Emmitsburg, with Rev. Father John J. Holliday officiating. Interment private.

In lieu of flowers, memorial contributions may be made to Carroll Hospice, 292 Stoner Ave., Westminster 21157, Carroll Hospital Foundation, 200 Memorial Ave., Westminster, MD 21157, or the Special Olympics of Maryland at www.somd.org.