Tammy Marie (Ott) Humerick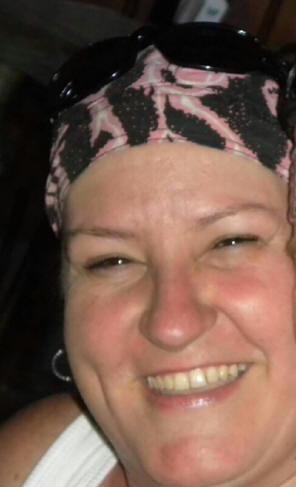 We are saddened by the sudden loss of Tammy Humerick from Emmitsburg, MD on Thursday, October 13, 2016. She passed at Frederick Memorial Hospital in Frederick, MD. Born December 30, 1968, in Hanover, PA, she was the daughter of David Ott of Emmitsburg, MD and the late Jane Ann (Winand) Ott, of Dave & Jane's Restaurant in Fairfield, PA. She was the devoted wife of Barry Humerick, to whom she was married for 16 years.

Surviving in addition to her husband and father, are son, Brandon Ott; step-children, Nick and Hayley Humerick; sister, Tracy Ott (Shawn Watts) of Baltimore; brother, Jeremiah Ott (Jerrica) of Fairfield, PA; and nieces and nephews, Zachery, Chantel, Kierdyn, Kaylyn, and Jansen. She will be dearly missed by the entire Ott family of Emmitsburg, MD.

Tammy loved her Yorkshire Terriers, Bella, Nyles, and Bristol. She enjoyed spending time with her numerous friends, and their frequent weekend adventures on their Harleys. She was a devoted wife, mother, and friend, who was always there to lend a helping hand. She was a Supervisor for Horizon Goodwill in Frederick, MD for several years. Tammy will be remembered for her unwavering love and support of her son Brandon and her niece Chantel.

A Mass of Christian Burial will be held at 11 a.m. Monday, October 17, 2016 at St. Joseph Catholic Church, 47 DePaul St., Emmitsburg, MD, with the Rev. Charles F. Krieg, C.M. as celebrant. Burial will be private at a later date. The family will receive friends 2-4 and 6-8 p.m. Sunday at Myers-Durboraw Funeral Home, 210 W. Main St., Emmitsburg, MD.

Memorial contributions may be made to the Frederick County Humane Society, 550 Highland St., Frederick, MD, 21701. Online condolences may be expressed to the family at www.myersdurborawfh.com.