Theresa Ann (Warthen) Brown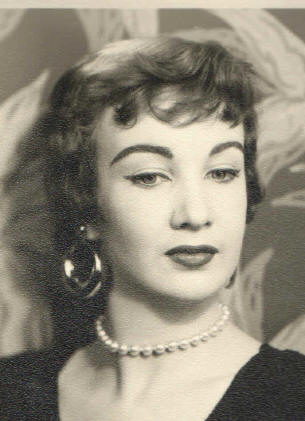 Theresa Ann (Warthen) Brown, 82, of Fairfield, died peacefully Monday, February 10, at Genesis Healthcare in Gettysburg. Born September 24, 1933 in Gettysburg, Pennsylvania, she was the daughter of the late Rudolph J. and Grace G. (Welty) Warthen. She was the wife of the late Lt. Col. Robert J. Brown, to whom she was married for almost 40 years.
Theresa was a devoted housewife and homemaker. She was a member of St. Joseph Catholic Church in Emmitsburg, where she formerly sang in the choir. She enjoyed horseback riding, dancing, and modeling in her younger years. She loved watching western movies, and spending time with her family, especially her grandchildren. Theresa was known for her sense of humor and wonderful wit.
She is survived by daughters, Pamela Smith of Fairfield, and Susan Little of Waynesboro; grandchildren, Jeffery Smith of Fairfield, Megan Courtney and husband Zachariah of Waynesboro, Eric Little of Waynesboro, and Derek Smith of Hawaii; great granddaughter, Stella Grace Courtney of Waynesboro; sisters, Audrey Swomley and husband Kenny of Dillsburg, and Louella Sappington and husband Sidney of Waynesboro; brothers, Charles "Patrick" Warthen and wife Margaret, William Warthen and wife Junia, and Wayne Warthen and wife Kathy, all of Emmitsburg, and George Warthen and wife Sadie of FL; and numerous nieces and nephews. She was predeceased by son, Mark Brown; sister, Vivian Pounds; and brothers, Joseph "Doody" Warthen and Robert Warthen.
A Mass of Christian Burial will be held at 11 a.m. on Monday, February 15 at St. Joseph Catholic Church, 47 DePaul St., Emmitsburg, with the Rev. Charles F. Krieg, C.M. as celebrant. Internment will follow at New St. Joseph Cemetery. Arrangements have been entrusted to Myers-Durboraw Funeral Home in Emmitsburg. Online condolences may be expressed to the family at www.myersdurborawfh.com