Luscious Leeks
Kay Hinkle
Adams County Master Gardener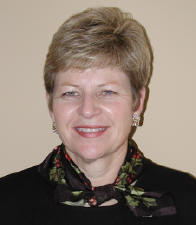 While it may seem like summer is just beginning and your gardens are just beginning to take off, it is also time to consider fall plantings in your vegetable garden. This year, in addition to traditional fall plantings like broccoli and cauliflower, you may want to consider something with at bit of a twist - a real taste treat - leeks! Leeks seem to be a secret well-kept by chefs in elegant restaurants and old-timers who remember the wonderful flavor and aroma produced by a good pot of potato leek soup.
Leeks can be harvested when they are pencil-sized and used as you would scallions. When larger, harvest them for soup and savory pies, as a side dish baked in the oven with cream and Gruyere, or to create sauces for fish or poultry. You can sow seeds in a flat 6 weeks before your first frost date, planting seedlings outside when they are 6-8" tall. Mulch fall crops with 6 inches of straw or chopped dry leaves for winter to keep the ground from freezing solid over winter.
Because the layers of leek "leaves" are tightly layered in the ground, an empty toilet tissue roll or a paper towel tube cut in half can be slipped over the young plant to protect the layers from ground particles that permeate the layers. Per a former chef at the famous Four Seasons Restaurant in New York City, "Gritty leeks can spoil the dish!" Fall season leeks planted for harvesting over winter should be chosen for their hardiness. Varieties such as the French heirloom 'Blue Solaise' or the more modern 'Laura' are good choices for hardiness.
Leeks grow best in full sun and fast draining, nearly neutral soil. The soil should be cultivated and well fertilized with organic matter. Dig a trench 10 inches deep and 6 inches wide. Add bone meal or rock phosphate to the soil. Stand the transplants in the trench about 6" apart and fill in with soil around the cardboard tube to within 1" of the tops of the plants. As the leeks grow add more soil to exclude light and blanch the stems as they develop.
Harvest all leeks before they start to produce flower stalks in the spring. For those who prefer to plant leeks in the spring for harvesting before the first frost, choose 'Titan' or 'King Richard' varieties. If starting from seeds, plant them indoors 10 weeks prior to the last frost; planting seedlings in the same manner as those planted in fall. Much less mulch is required, but "earthing up" to keep the leeks tender and white is still advised. Now that you know the growing technique, here are a few recipes that will entice you to make leeks a staple in your garden: Frizzled Leeks 2 lbs. Leeks washed and dried 4 cups canola oil
Peel away the coils that are outside the white part of the leeks, and cut them into very thin julienne strips. Put them in cold oil over a low heat and let them frizzle for a while. The cold oil is very important because hot oil will burn the sugars in the leeks.
Once the oil reaches 350 degrees, the leeks will turn a golden brown. Remove them from the oil and drain on a paper towel. Sprinkle on a little salt and they're ready to enhance any dish - they're like the best onion rings you ever had!
Traditional Leek and Potato Soup
4 T. butter
3-4 large leeks, white part only
1 large yellow onion, chopped
3-4 large potatoes, peeled & cubed
1-quart chicken stock
1-cup half-and-half
Salt and pepper to taste Chopped chives or parsley
In a large saucepan, melt butter and sauté the leeks and onions over medium heat to soften but not brown, about 7 minutes. Add the potatoes and chicken stock. Cover and simmer until potatoes are tender, 15 to 20 minutes. Add salt and pepper to taste and puree the soup in a food processor or blender. Stir in the half-and-half, reheat until hot - do not boil - and garnish with chives or parsley before serving. Enjoy!
Read other articles on growing herbs or vegetables