Local Garden Supply & Services
Native Plants & Ecological Gardening & landscape design

landscaping & design services Include:
Site Evaluation
Preliminary Designs
Hardscape Design - Walls, Terraces, Decks Patios
Naturalized Planting Design
Water Related Garden Projects
Ongoing, Long-Term Consultation & Guidance
15339 Sixes Bridge Road
Emmitsburg, Maryland, 21727
(301) 447-2220
www.emmitsburg.net/landscaping

Sugarloaf Valley Gardens
3901 Fairfield Rd.
Fairfield, Pa. 17320
717-642-9293
Alloway Creek Gardens & Herb Farm

Barbara A. Steele
456 Mud College Road
Littlestown, PA 17340
717-359-4548 (phone/FAX)
email: alloherb@blazenet.net

Willow Ponds is Run by Adams County Master Gardener Tom Wajda. Willow ponds is located just 1.5 hours from Baltimore and Washington, D.C.--and find some of the most interesting gifts anywhere! We'll have all of the products that are in our online catalog as well as: pewter herbal pins, dried flower wreaths, hand-painted herbal tree ornaments, loads of herbal books, and other unique gift ideas.
For more Information on Willow Ponds, log into their web site at http://www.willowpondherbs.com or contact them at (717) 642-6387, or via e-mail: info@willowpondherbs.com, or even better yet, drive on up and stop in. You'll never regret learning about this wonderful shop. Willow ponds is located at 145 Tract Rd. Fairfield, Pena. Directions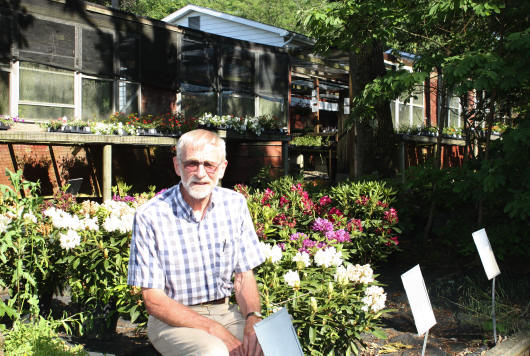 Middle Creek Nursery offers a variety of plants, including annuals in the spring, perennials, evergreen and flowering shrubs, some trees, Japanese maples and a nice line of general nursery stock that is grown on the property, such as arborvitae, azalaes, boxwoods, hollies. hydrangeas, spireas and spruce.

A complete list of the full inventory can be found on Middle Creek Nursery's website, www.middlecreeknursery.com.