A Positively Picture-perfect Fall Garden
Pat Ferguson
Adams County Master Gardener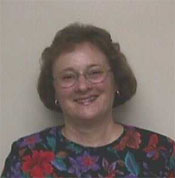 We all think of hardy Chrysanthemums when we think of Autumn and many of us (me, too) go out and purchase several to set on our steps or in places where their intense Autumn color will show. Some people then plant their hardy mums in the garden and, hopefully, have them again next year.

Chrysanthemums cannot be rootbound when transplanted and need a minimum of a half-day of sun (like more than that). They do not like wet feet so a well-drained soil is necessary; they like a little space between plants rather than being up against each other.

If you are interested in having your garden bloom and flower into the Fall, there are many plants in addition to the hardy mum from which you can choose. When you plan your garden, reserve a good-sized portion of it for your Fall show-offs! For example, plant at least one ornamental grass, such as maiden grass, feather reed grass or fountain grass. One particularly striking ornamental grass is the Pennisetum orientale, a hardy fountain grass. It is fairly low growing and compact with nearly white leaves/blooms and its bloom time is from June through October. If you then planted several small Japanese blood grasses in front of the Pennisetum you would have quite a fall show with just those two elements!

Almost any tall to medium sized ornamental grass looks great planted with sedum in front of it, "Autumn Joy" and "Ruby Glow" are two of the most brilliant colors. Then plant mounds of Festuca glauca "Elijah Blue" which is a 6-10 inch silver-blue ornamental grass, durable and long-lived, or Festuca glauca "Blaufink", which has delightful little tufts over the grassy mound.

A very simple but effective and eye-catching Fall garden scheme would be to mass plant Asters. They are easily available and are certainly hardy plants in fabulous colors. If you plant and overwinter your Asters, remember to pinch them back in June so they will be fuller in the Fall. Naturally, planting them in front of something else interesting would set them off better - say, dark green dwarf conifers! Yes, conifers are mostly evergreen but think about the texture and rich green color and you'll see them as a perfect backdrop for blooming shrubs or flowers. Conifers come in various shades of green, some gold, some in bluish or blue-green tones. Some have twisting or weeping shapes - even more interesting!!
We can't forget the burning bush at this time of the year. Imagine planting silver lace dusty miller in front of that shrub and plant Russian sage among both.

Careful selection and placement of shrubs will provide a mainstay for your Fall garden. For example, deciduous azalea are spectacular in the Fall. Hydrangeas, particularly the oak leaf variety, have gorgeous burgundy and red Fall foliage. Tall garden phlox will keep blooming until frost comes if you keep deadheading them and their foliage is fairly good in the Fall. This will also help to bring the eye upward toward your taller Fall plants like the grasses and other shrubs.

Trees for Fall backdrops and Fall interest include the Eastern Redbud with its yellow or red foliage or the "Forest Pansy" variety has purple foliage. The Cornus kousa "Moonbeam", better known as the kousa dogwood, grows to about 24 feet and has deep crimson to purple foliage - plus red fruit! Another good Fall tree is the Stewartia. In Fall its foliage is orange and red and the tree has a beautiful peeling bark for added interest. Finally, the oaks are excellent for their true dark reds and browns and some have the advantage of retaining their leaves all winter! Scarlet oak, Willow oak, Pin oak and Red oak are all good choices.

Many of the maples are suitable for Fall consideration. Their Fall colors of yellow, orange, scarlet and red are legendary. My own favorite is Acer rubrum, the Red maple, also called the Swamp maple. It grows 50-60 feet tall and the slow progression of color change of the leaves is fascinating. Some are a mixture of scarlet, gold and green before turning all scarlet. The Paperbark maple's red and brown peeling bark gives this tree year-round interest and its Fall colors are orange-brown to scarlet. "Red sunset", "Bonfire", a silver maple, and "Autumn Flame" all show spectacular red and orange-red leaves in the Fall. The leaves of "Autumn Flame" turn color much earlier than the other varieties.

If you are interested in small trees for some Fall interest, consider the Japanese maple, the Eastern redbud, the flowering dogwood, the smoke tree, crape myrtle, any of the weeping fruit trees, Japanese lilac, or Hawthorn. These can all be under planted with small shrubs, asters, mums, pansies, sedum, etc. Don't forget about the small varieties of evergreens and they have the added advantage of color all winter long and some of their shapes are lovely.

Fall should not be forgotten when planning your garden - there are many more choices and planting ideas. Keep it in mind for next year if you do not already have a Fall garden to enjoy!
Read other articles on plants and gardens
Read other fall related gardening articles