Holiday Recipes from the Garden
Kay Hinkle
Adams County Master Gardener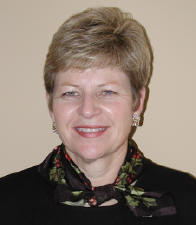 This dish adds great color to the holiday plate:
Carrots Elegante
1 # carrots, pared & thinly sliced
¼ c golden raisins
¼ c soft butter
1 T lemon juice
3 T honey
¼ tsp. ground ginger
¼ c sliced almonds
Cook carrots in boiling water for 8 minutes. Drain. While they cook, combine the raisins, softened butter, lemon juice, honey and ginger. Put carrots in one quart baking dish and stir the above mixture into them. Bake uncovered in a 350-degree oven for 35 minutes, stirring once or twice. Sprinkle sliced almonds on top before placing on table. Serves 4.