Holiday Recipes from the Garden
Kay Hinkle
Adams County Master Gardener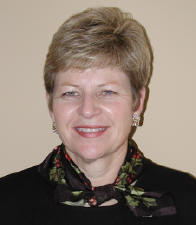 Cranberry Sweet Potato Bread
1/3 c soft butter or margarine
2-½ c mashed sweet potatoes
1/3 c sugar
1 tsp. salt
¾ c lukewarm milk
2 eggs
1 envelope active dry yeast
¼ c lukewarm water
4 c all-purpose flour
¼ c cranberry orange relish
½ c finely chopped nuts

Glaze:
1 ½ c 10X sugar
¼ c cranberry orange relish
In bowl, mix butter, potatoes, sugar, salt, milk and eggs. Dissolve yeast in water and then stir into potato mixture. Stir in flour and beat until well blended. Brush top of dough lightly with oil, cover and let rise until double in a warm place, about 1 to 1-½ hours.
Turn dough out onto floured surface and knead until smooth. Roll out dough to a 10 by 14-inch oblong. Spread relish and nuts on dough. Roll up dough, starting at the 14-inch side, like a jellyroll. Place dough seam side down with ends joining in a ring into a greased bundt pan.
Let rise in a warm place until double, about 40 to 45 minutes. Bake in a preheated 350-degree oven for 1 hour and 15 minutes, or until loaf sounds hollow when thumped. Unmold.

For glaze: Mix sugar with enough relish to make a thick mixture. Spoon glaze over hot bread and allow to drip over sides. Cool thoroughly before cutting into slices. Enjoy!